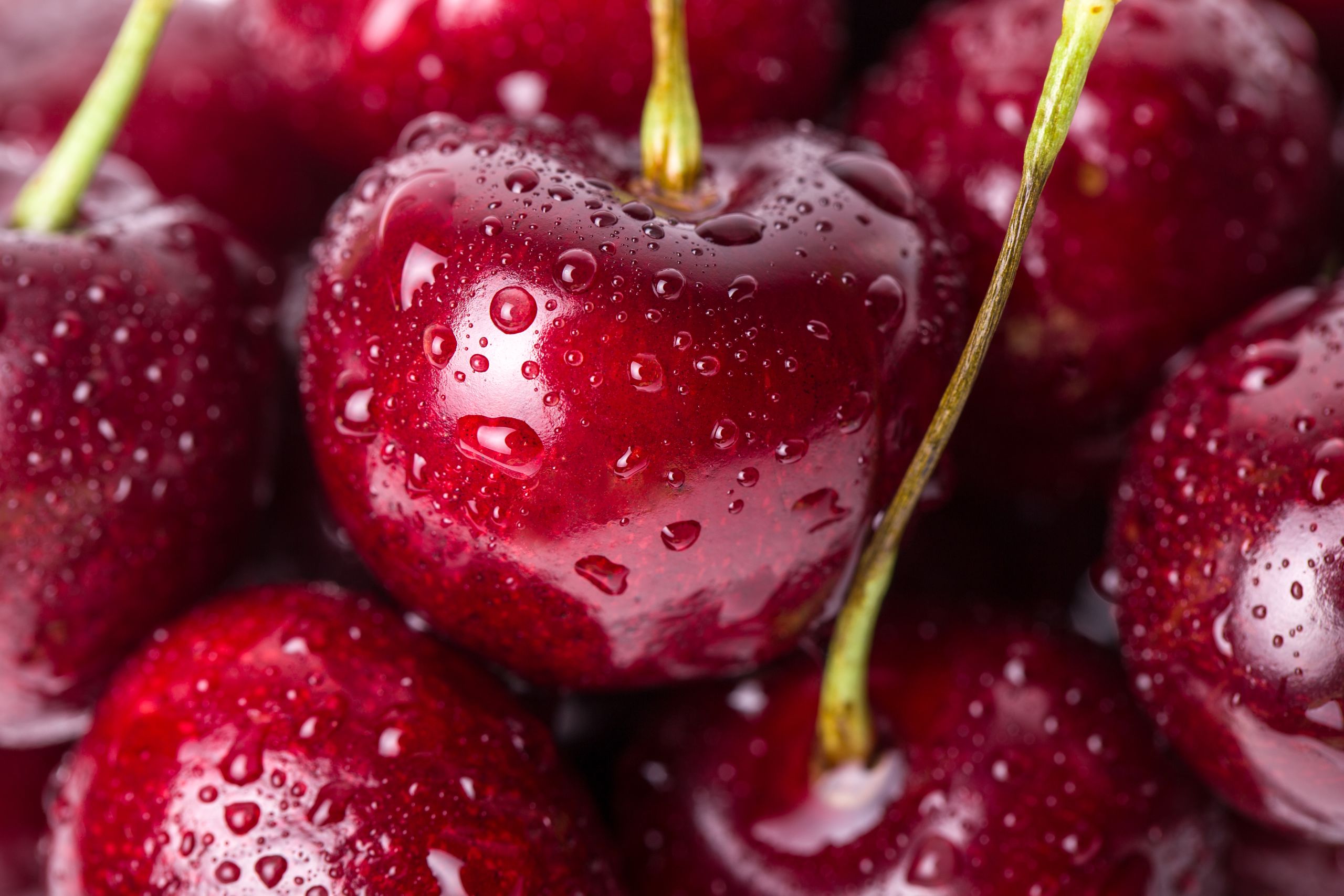 Welcome to edition #52 of Foodwise!
The festive season is upon us and arguably the busiest time of year for the food industry.
NSW is the only state in Australia with a single oversight body responsible for regulating and monitoring every stage of the food production chain and this year the Food Authority celebrated a significant milestone - its 15th birthday.
Since 2004, the Authority has worked closely with industry and our partners to identify food safety risks and actively reduce them, and we look forward to continuing to do so in 2020.
Our Helpline will open on all NSW business days from 8:30am to 5:30pm. Email food.contact@dpi.nsw.gov.au or call 1300 552 406. Don't forget to search our website too.
Thank you for your readership over 2019 and we wish you a happy and safe festive season.
---
New look Food Authority website coming soon!
Very soon you'll notice our website sporting a fresh new look.
We're making some changes so it's easier for you to navigate and find what you need, with more functionality.
While the basic website structure will remain the same there are some exciting new features.
One is a text to speech capability. Click the icon on a page or in a section and the text will be read out to you. You can choose how fast or slow.

The Food Authority website contains a wealth of practical food safety information for the food industry and for consumers.
If you can't find what you're looking for, contact our Helpline:
Use our online enquiry form
Call 1300 552 406 between 8:30am to 5:30pm on NSW business days.
---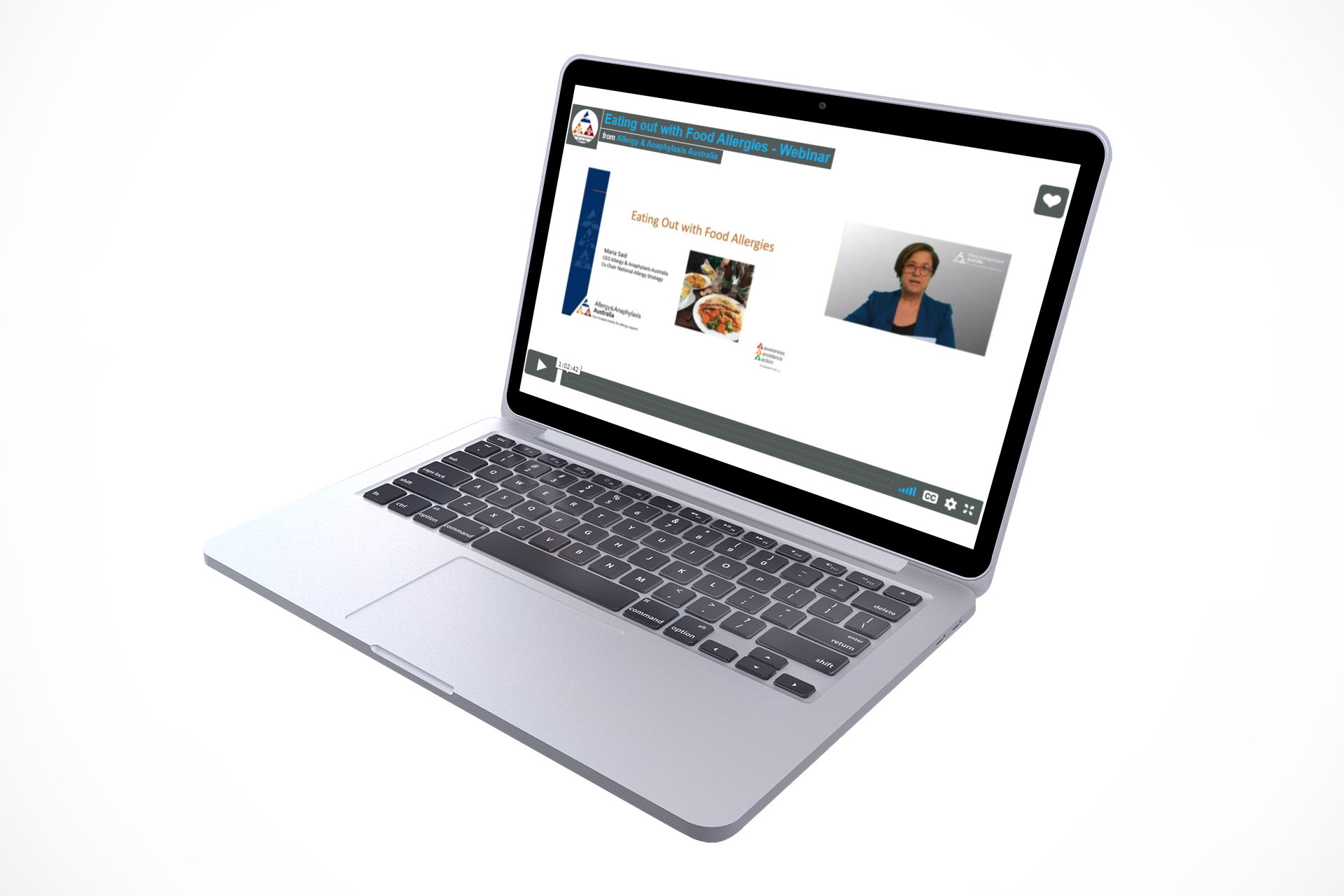 Eating out with food allergies this festive season
Allergy and Anaphylaxis Australia has recently launched a webinar titled "Eating out with Food Allergies". You can listen to the full webinar here: https://allergyfacts.org.au/resources/webinars/eating-out-with-food-allergies
The festive season is an especially challenging time for those with a food allergy, often with an increased number of invitations to dinners, parties and social gatherings.
Join in the fun, disclose your allergy, ask about ingredients and be prepared.
Here are some tips for those with food allergies when eating out:
Phone ahead and speak with the restaurant to see if they can cater to your allergies
Always clearly declare your allergies to the wait staff (using a chef card can be helpful!)
Choose simple dishes with fewer ingredients
If possible, dine outside peak times when the café or restaurant is likely to be less busy
Always carry your adrenaline autoinjector (EpiPen) and have your
ASCIA Action Plan with you, to step you through an emergency.
Some tips for food service businesses:
Listen to your customer and be truthful about what is in your food
Wait staff should never make presumptions about food content and should always double check with the chef
Encourage your customers to tell you any dietary needs that they have
Complete the free online "All about allergens e-training" to upskill you and your staff in how to look after customers with food allergies https://foodallergytraining.org.au/
---
Drought conditions may increase the risk of algal blooms over summer
As temperatures increase during spring and summer, blue green algae (Cyanobacteria) blooms can occur in dams, rivers and streams. Drought conditions can cause an increased risk of blooms occurring. Certain species of blue green algae produce harmful toxins that may be poisonous to humans or cause fatalities in domestic animals and fish.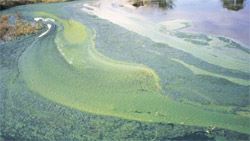 There is potential for algal blooms to negatively impact the quality of water used for agriculture and irrigation. It is important to be aware of how your business can be affected if an algal bloom occurs.
The NSW DPI have provided fact sheets to guide water use for businesses during blue green algal bloom events.
WaterNSW provides alerts and up-to-date information on algal blooms in NSW.
For further details for algal blooms in a specific region in NSW, please contact the appropriate Regional Algal Coordinating Committee.
---
The NSW Food Authority's 2018-19 Annual Report is now available online
The report outlines the work the NSW Food Authority has undertaken throughout the year and provides a detailed snapshot of food safety achievements in NSW.
A highlight of the period was once again the ongoing and valued relationship the Food Authority shares with its industry partners. These successful partnerships forged through sector committees including egg, poultry, meat, plants, vulnerable persons, retail, seafood and shellfish are evidence of the collaborative approach to developing a food safety culture across the state's food industries.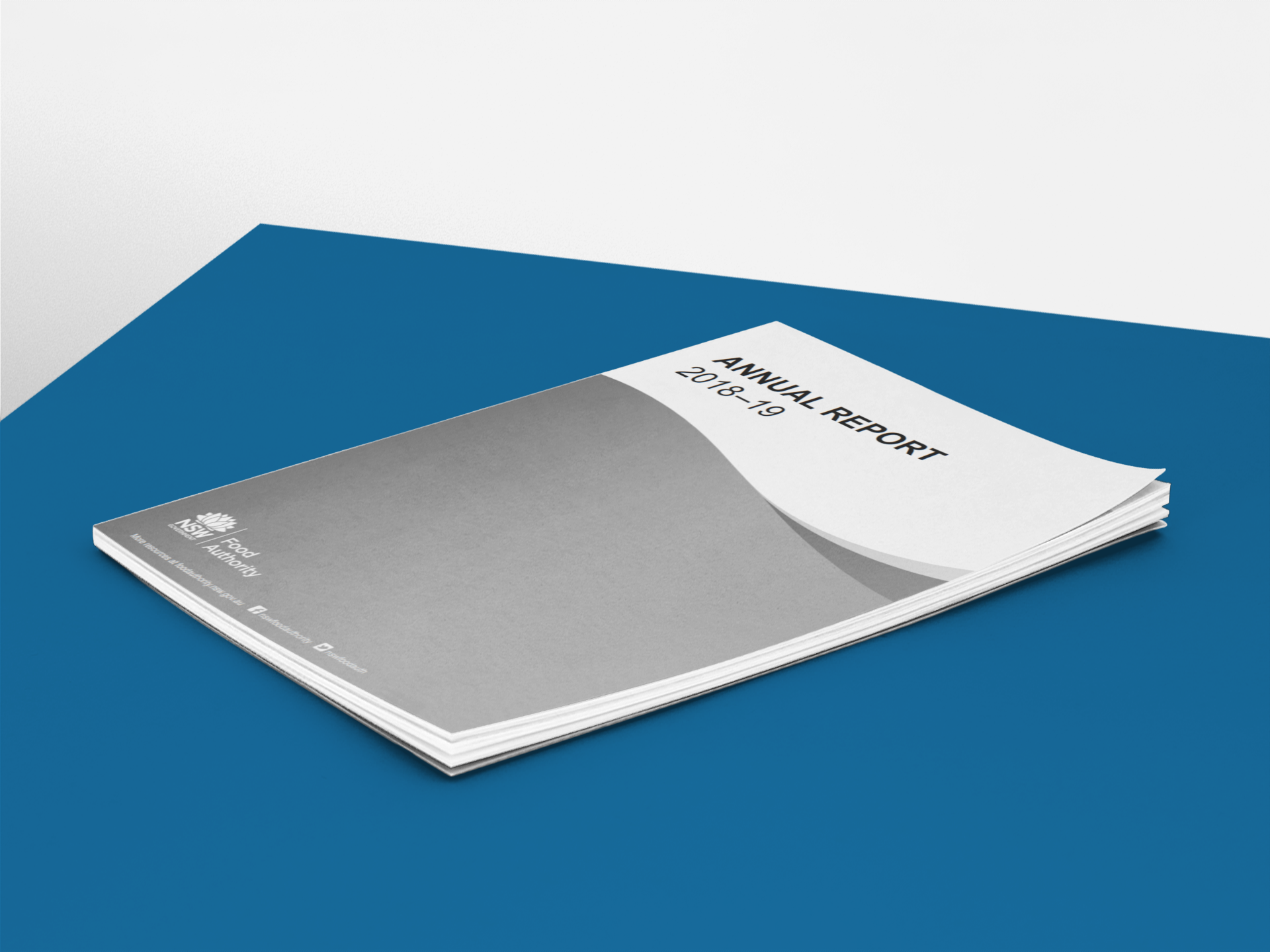 Other notable achievements of the 2018-19 reporting period include:
Maintaining the NSW Food Safety Strategy 2015-2021 goal of a 95% compliance rate for NSW food businesses
Partnering with local government;
rolled out a targeted Campylobacter reduction program and maintained our Salmonella reduction program in food service
Engaging with educators;
developed food safety education resources and provide training for teachers who delivered the food technology school curriculum that was introduced in 2019 for year 8 and 9 NSW students,
focused audits of registered training organisations on allergen training materials,
Enhanced incident response capability;
reviewed current food incident response protocols to ensure ongoing effectiveness, including building staff capacity and capability,
Improving the use of digital technology;
developed a business case for real time monitoring and surveillance in food service,
collaborated with the Food Agility CRC on real-time monitoring of environmental conditions in shellfish harvest areas - new digital forms developed for engaging with stakeholders ,
Assisting industries;
developed guidelines for small businesses to better understand their food safety obligation,
assessed compliance with the new hemp food standard and raw milk regulation,
enhanced the food labelling portal to assist with correct labelling,
developed and implemented key food safety indicators for improved food safety management systems in the egg industry.
Read the full NSW Food Authority Annual Report 2018-19
---
Developing food technologists for the future
FoodEdu develop and deliver training and training resources to teachers, students, organisations, companies, institutions and working professionals in the food science and technology industry.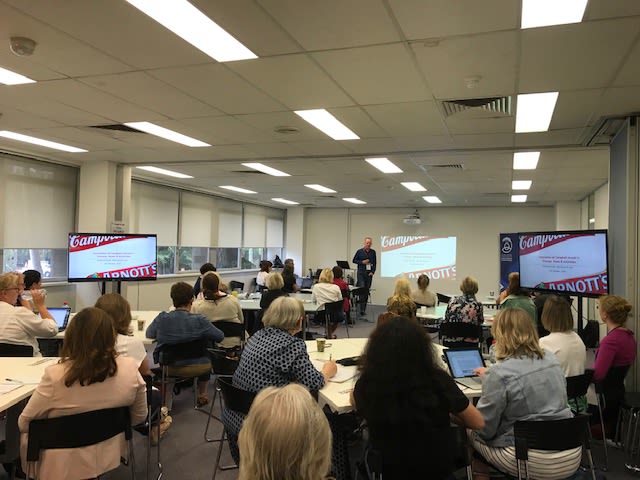 During October, an information session for teachers of Food Technology & Food Technology Mandatory Levels: 7-12 was held in Sydney. This session was the second in a series of Professional Learning days presented by FoodEdu which included in-depth and interactive sessions from the NSW DPI, The Australian Institute of Food Science and Technology, and Campbell Arnott's.
Senior Food Incident Response and Complaint Coordinator NSW DPI, Alan Edwards, presented an interactive information session on allergens which included food intolerance, claims and regulations and the process around a product recall.
Held in conjunction with the Professional Teachers' Council NSW and member teaching organisations, participants from across NSW received the latest information and training in food science and technology, supported by real world insights into the food industry.
Regular fine foods champion scoops another
Anthony Zammit, Acting CEO of NSW Food Authority congratulated the Champion Other Charcuterie Products award winner of the Royal Agricultural Society's 2019 Sydney Royal Fine Food Show in September.
Julianne's Kitchen, Hornsby, NSW was awarded the NSW Food Authority supported Champion Other Charcuterie Products Exhibit in the Sydney Royal Smallgoods & Charcuterie Competition for its Duck and Shiraz Pate.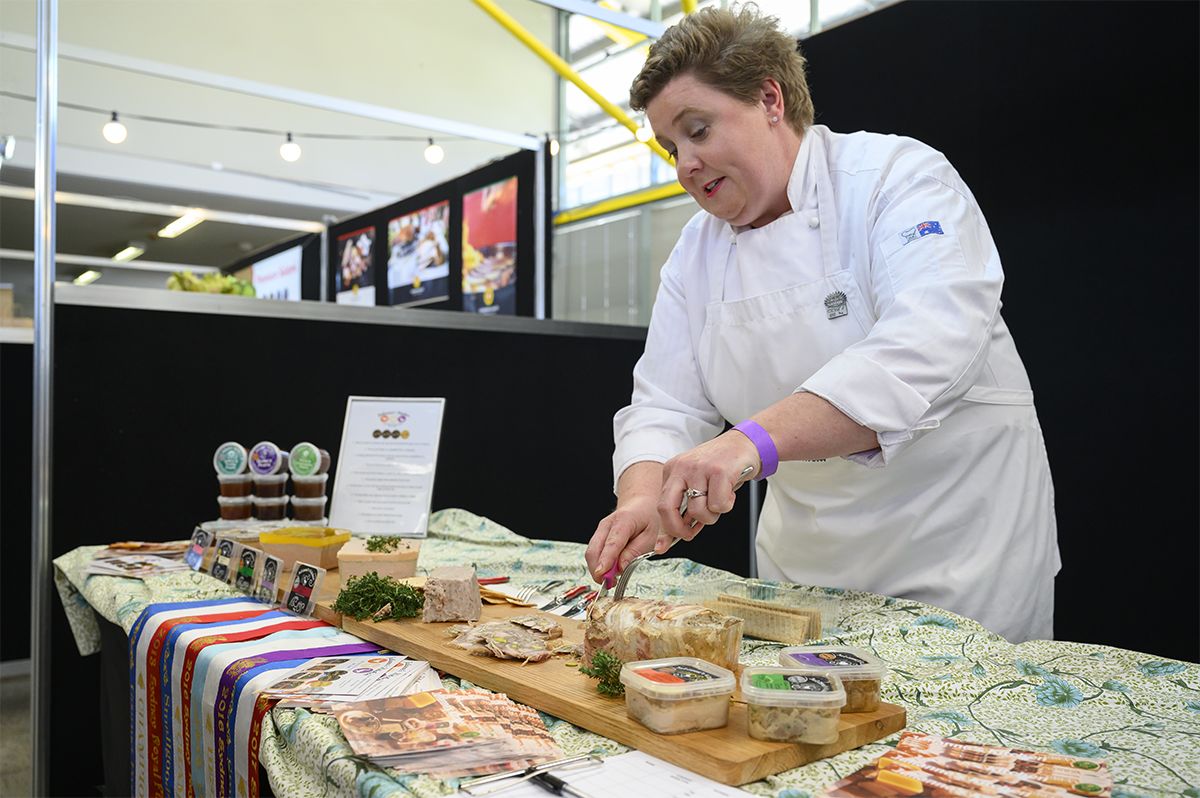 The Food Authority's annual sponsorship of the Royal Agricultural Society of NSW Sydney Royal Fine Food Show is an opportunity for the Food Authority to acknowledge and thank producers in NSW and further afield for their outstanding contribution towards NSW and Australia's world renowned food industry.
The NSW Food Authority is proud to sponsor an event that promotes excellence and innovation in the fine food industry.

---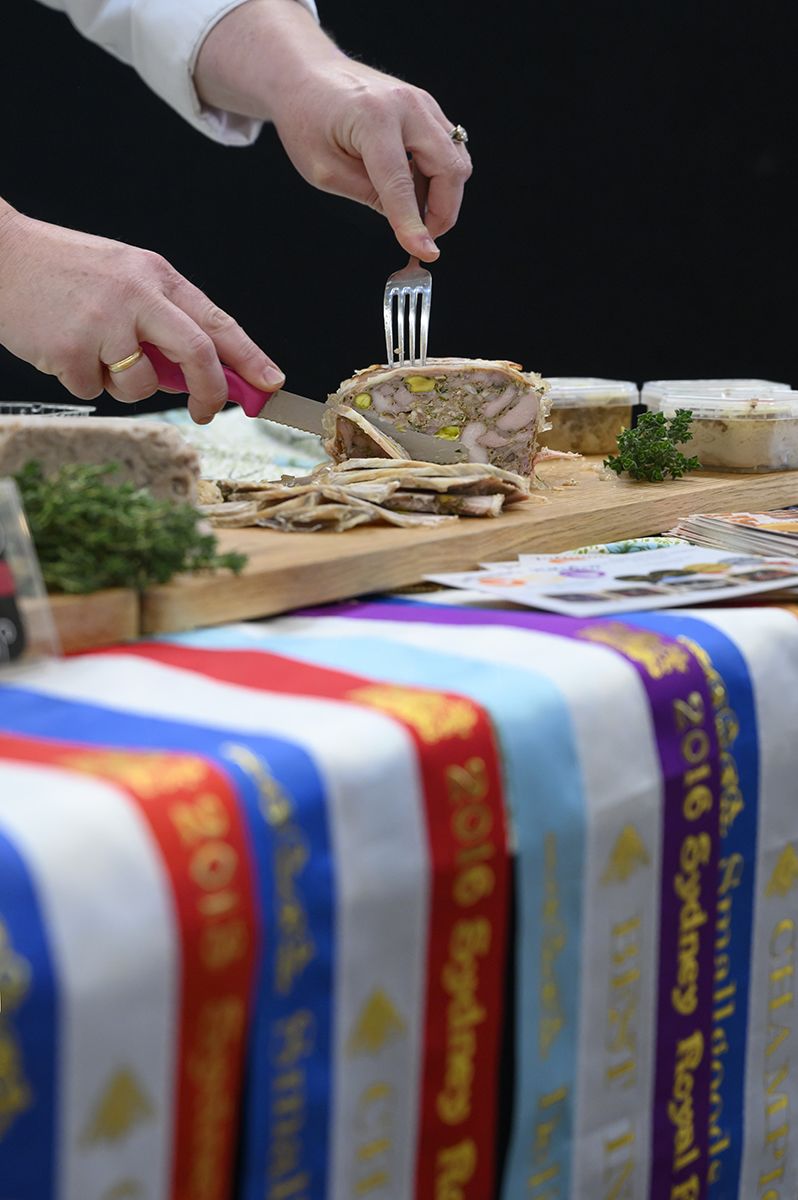 Responsible disposal of food waste
African swine fever (ASF) is a serious, highly contagious disease of pigs that is continuing its rapid spread throughout Asia and will devastate our pork industry if it enters Australia. Although ASF is not a danger to human health or food safety, food waste management plays an important role in protecting our pigs.
It's vital we keep ASF out of Australia and we need your help. Do your bit to protect Australia by following good food waste management processes.
Food waste containing meat or other mammalian by-products, or anything that has been in contact with these items, must not be fed to or able to be accessed by pigs or ruminants (cattle, sheep, goats or deer). This food is prohibited feed commonly known as 'swill' for pigs and 'Restricted Animal Material' (RAM) for ruminants.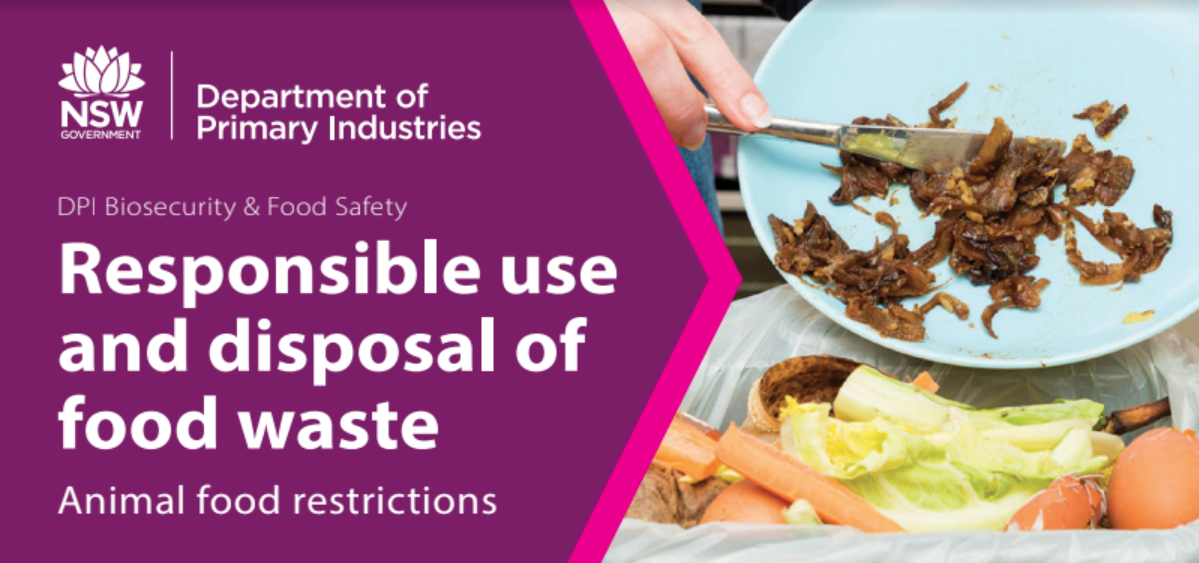 Feeding swill and RAM is illegal in all states and territories of Australia. Feeding swill may lead to serious diseases in pigs including foot and mouth disease, African and classical swine fevers. RAM may contain agents that cause fatal brain diseases such as mad cow disease.
Australia is currently free of these diseases but food waste containing these pathogens may be illegally brought into Australia undetected by quarantine. Banning the feeding of prohibited food waste to pigs and ruminants provides an important defence against these and other serious livestock diseases to Australia.
Food that must NOT be supplied or fed to pigs and ruminants
All food waste that contains meat, meat products, illegally imported dairy products not of Australian origin, or anything that has been in contact with these items. Examples include:
table and kitchen scraps
meat pies & sausage rolls
bacon and cheese rolls
salads with bacon pieces
deli meats
untreated used cooking oils and fats.
Anything that has been in contact with swill or RAM through the collection, storage or transport in contaminated containers such as meat trays and takeaway food containers, must not be fed to pigs and ruminants.
These restrictions apply to ALL pigs and ruminants, including pets and stock kept by hobby farmers.
Disposing of food waste responsibly
Businesses that prepare and/or sell food have a responsibility to dispose of food waste appropriately. It is illegal to supply a person with, or access to, prohibited feed waste to feed pigs or ruminants.
Prohibited food waste should be placed in a garbage bin for collection by local council or commercial waste service, for disposal in landfill or composting at a recycling facility.
The feeding of pigs and ruminants is regulated under Part 2, Division 9, of the Biosecurity Regulation 2017 and penalties may apply under the Biosecurity Act 2015.
The Responsible disposal of food waste brochure has been developed by the Department of Primary Industries specifically for food businesses.
Click on the links for more information on why swill and RAM should not be fed to pigs.
---
NSW/ACT 2019 Biosecurity Roundtable
The NSW/ACT 2019 Biosecurity Roundtable held in Sydney on Thursday 10 October was attended by over 100 industry and inter-government representatives who gathered with the aim to seek greater clarity around roles and responsibilities during an emergency incident.
The theme of this years' event was Managing Biosecurity Emergencies in Partnership, where interactive discussions and facilitated workshop sessions aimed to deliver greater clarity on roles and responsibilities and the value of reliable partnerships during an emergency response.
Participants were then invited to identify where they perceived gaps in resourcing and costs and discuss treatment options with the broader group.
The forum provided a solid platform for the development of new and continuing partnerships as well as the opportunity for participants to hear case studies of recent incursions from a variety of guest speakers spanning Government and industry.
Topics which included behavioural insights of auditee and auditor during the audit process, Influenza related learnings in the VP sector, and water quality testing updates all enabled  informative and constructive discussions.  
Following the event, key priority areas for action were identified including a continued committed to building partnerships, drafting after action reviews to share more broadly across jurisdictions, facilitating whole of state training opportunities and maximising ongoing engagement opportunities across all agencies and industries.
---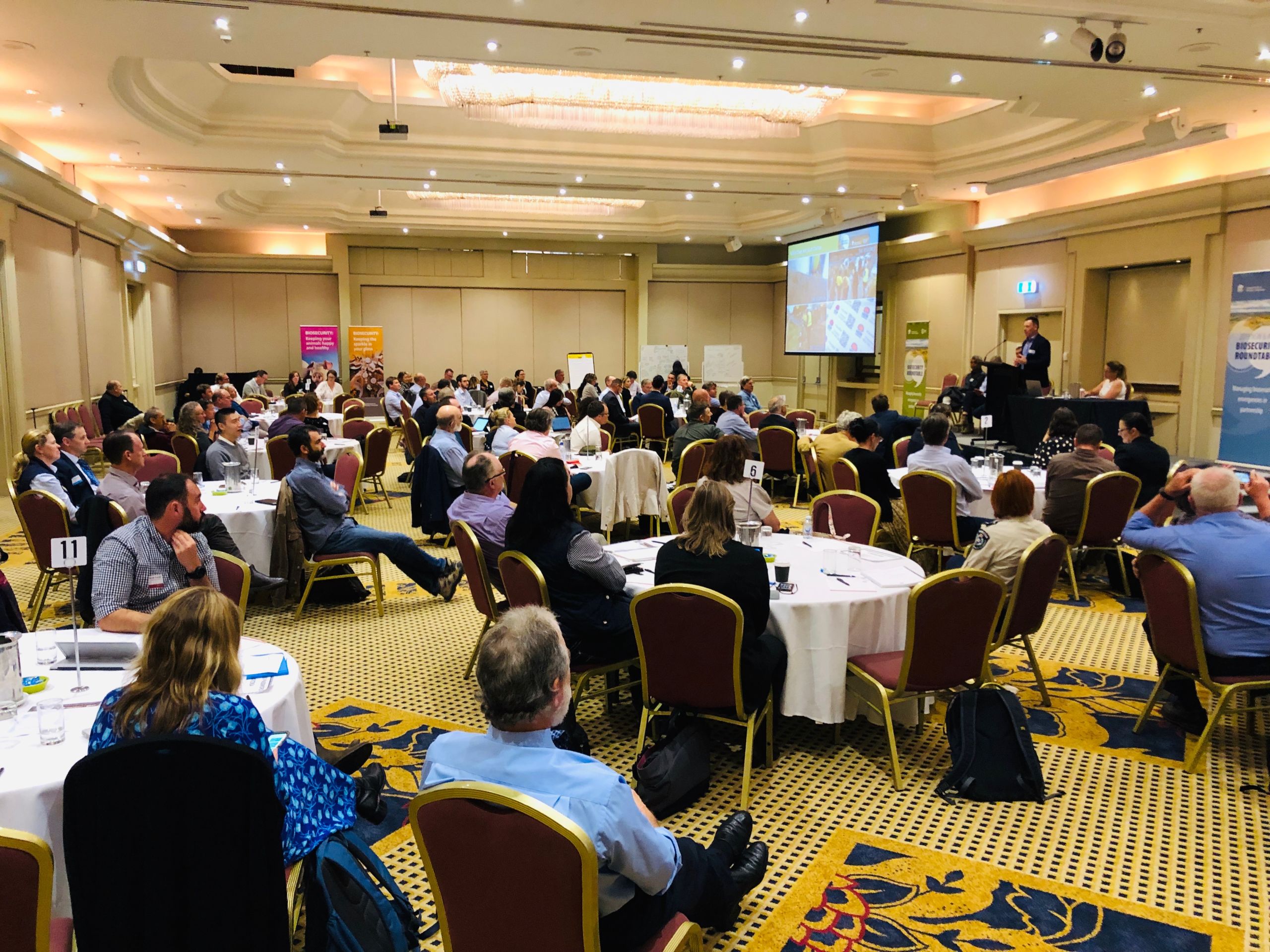 The Annual Food Testing Report 2018-2019
The Annual Food Testing Report provides a summary of conducted surveys, foodborne illness investigation and compliance samples analysed by the Food Authority's primary testing provider, DTS Food Laboratories (DTS) and other laboratories between July 2018 and June 2019.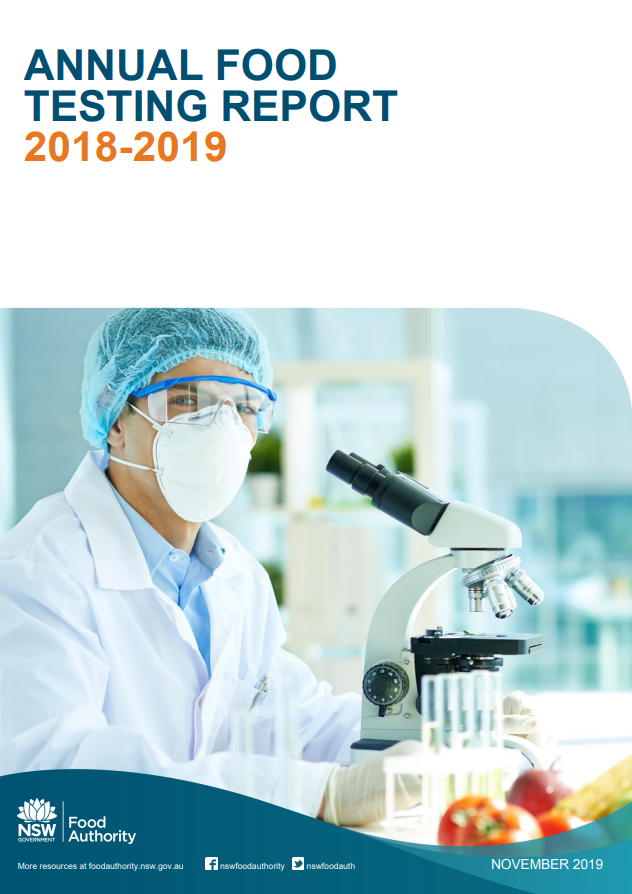 The report shows that a total of 6,431 samples were sent to DTS and other laboratories for testing during that period. The diversity of foods analysed include meat, seafood, dairy, plant products, packaged food, food from retail outlets and environmental samples (e.g. swabs and feed samples). Most samples were submitted for multiple tests which may have included both chemical profiling and microbiological assessment.
Surveys
The Food Authority conducts a number of research projects each year. The aim of these projects is to gather data to inform the Food Authority's future risk assessment work. During 2018-2019 a number of projects continued on from 2017-2018. These include the fermented beverages project and the Campylobacter attribution survey (National project).In addition, in partnership with the Food Authority, local councils undertook a survey of retail food outlets in NSW during 2018-2019 as part of the Campylobacter foodborne illness reduction strategy.Other surveys include algal biotoxins in wild harvest shellfish.
Verification program
Two verification programs were carried out:
Food Safety Schemes verification program for ready-to-eat (RTE) foods. The microbiological verification program monitors RTE food produced under Food Safety Schemes. A total of 162 samples were randomly collected from 71 businesses and submitted for testing. This number of samples is lower than previous years. A high level of compliance in previous years allowed the program to be reduced to allow us to focus on other higher priority areas. A total of three products from three different manufacturers were found to be non-compliant due to E. coli levels greater than the regulatory limit. Follow up actions taken for non-compliant results included premises inspections by an Authorised Officer from the Food Authority, re-sampling of product for analysis and on-going compliance activities.
Raw poultry verification program. The raw poultry verification program gathers ongoing data on the prevalence and levels of Campylobacter and Salmonella in raw poultry so that any changes over time can be monitored and the effect of Standard 4.2.2 can be analysed. Samples of raw poultry were collected from processing facilities and retailers in NSW and tested for Campylobacter and Salmonella. Between July 2018 and June 2019, a total of 196 whole chickens and chicken portions were collected from processing plants and 312 chicken portions were collected from retail outlets.
Audit and compliance investigations
A total of 41 samples were submitted to DTS for testing due to compliance investigations. The most common analysis was for sulphur dioxide (SO2) levels.
Food Incidents and complaints investigations
4,010 food and environmental samples were submitted to DTS and other laboratories for testing in response to a foodborne illness investigation and its follow up activities. During the reporting period, two notable foodborne illness outbreak took place: Salmonella Enteritidis investigation linked to eggs and Salmonella Typhimurium investigation linked to an egg farm.
More detailed information can be found in Annual Food Testing Report 2018-2019 available on our website at
http://www.foodauthority.nsw.gov.au/_Documents/scienceandtechnical/annual_food_testing_report_2018-19.pdf
---
Australia and New Zealand Ministerial Forum on Food Regulation Communique
The Australia and New Zealand Ministerial Forum on Food Regulation, chaired by Senator the Hon Richard Colbeck, met on 15 November 2019 in Christchurch, New Zealand.
The Forum comprises all Australian and New Zealand Ministers responsible for food regulation, and the Australian Local Government Association.
Key outcomes from the meeting included:
HEALTH STAR RATING FIVE-YEAR REVIEW
The Forum considered the Health Star Rating system five-year review report and its 10 recommendations for enhancing the Health Star Rating system. Forum Ministers noted that the Health Star Rating system is a useful tool to help consumers make healthy food choices, and agreed that it should continue with some amendments resulting from the review. Forum ministers supported the majority of the recommendations contained within the review report, noting that some recommendations require funding support and will need to be considered further in the context of an implementation plan.
The Forum's response paper which outlines their decisions in detail will be published on the Food Regulation website in the coming weeks. Consideration of outstanding issues and an implementation plan for agreed changes to the Health Star Rating system will be considered by the Forum in early 2020.
MODERNISATION OF THE FOOD REGULATION SYSTEM
The Forum endorsed an ambitious plan to reform the Bi-national Food Regulation System (the System) to ensure it remains strong, robust and agile into the future. A key element underpinning the reform agenda is a comprehensive review of the Food Standards Australia New Zealand Act 1991 (FSANZ Act).
This decision reflects the knowledge that the System is operating in a complex operating environment with changing consumer expectations and significant technological advancements. Forum Ministers considered that the time is right for a fundamental examination of the way the System works and have endorsed a strategic plan that will be used to guide reforms to the System. The strategic plan includes pursuing new institutional and legislative foundations for the System.
The Forum recognises that governments, industry, consumers and public health advocates in both countries play an important role in the joint Food Regulation System. All relevant stakeholders will be engaged in this reform process.
MISLEADING DESCRIPTIONS OF FOOD
Concerns have been raised by some stakeholders that the labelling and naming of plant based alternatives to animal-derived products may be misleading to consumers, while other stakeholders have indicated that they considered these products are beneficial to both consumers and the economy. Plant-based 'milk' and 'meat' products are gaining popularity and today the Forum discussed how these products are referred to in the Australia New Zealand Food Standards Code. Ministers recognised the value of the meat and dairy sector to the Australian and New Zealand, diet and economy, but also recognised the growing value of the alternative products sector and agreed that both have a place in the market for consumers.
Visit the Food Regulation website to read the communique outlining all key outcomes from the meeting.
Next Meeting
The next Forum meeting is scheduled to be held in early 2020.
---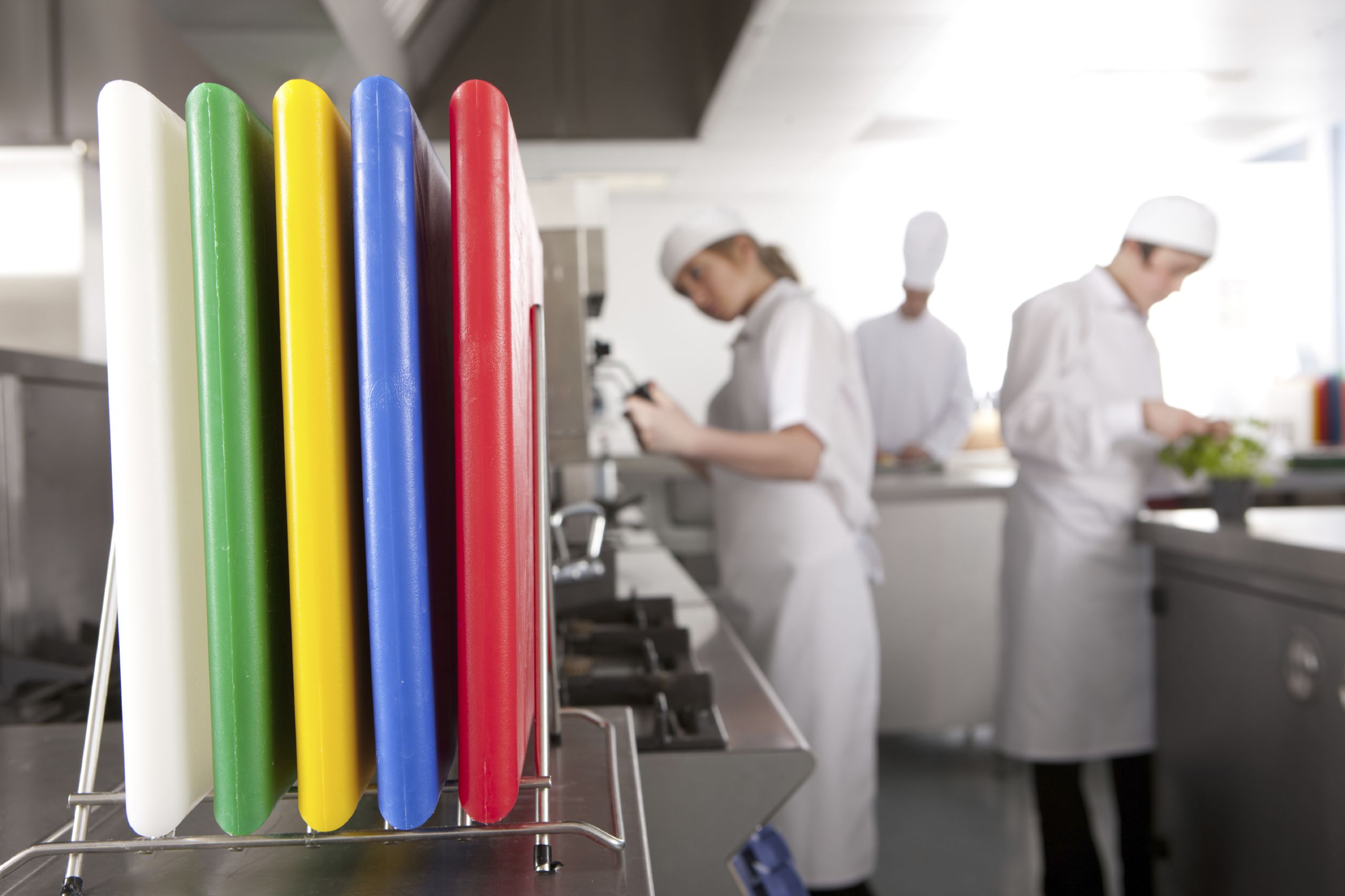 Retail and Food Service information session – Blacktown
Over 60 local food businesses were joined by food industry representatives to hear the latest from Blacktown City Council on their food safety programs and the NSW Food Authority on foodborne illness, allergens, and food labelling.
Local Blacktown businesses Subway and Gloria Jean's were presented with awards by Blacktown City Council for achieving a 5-star Scores on Doors certificate 10 years in a row.
Thanks to Blacktown City Council for co-hosting and to all presenters for sharing a wealth of food safety knowledge.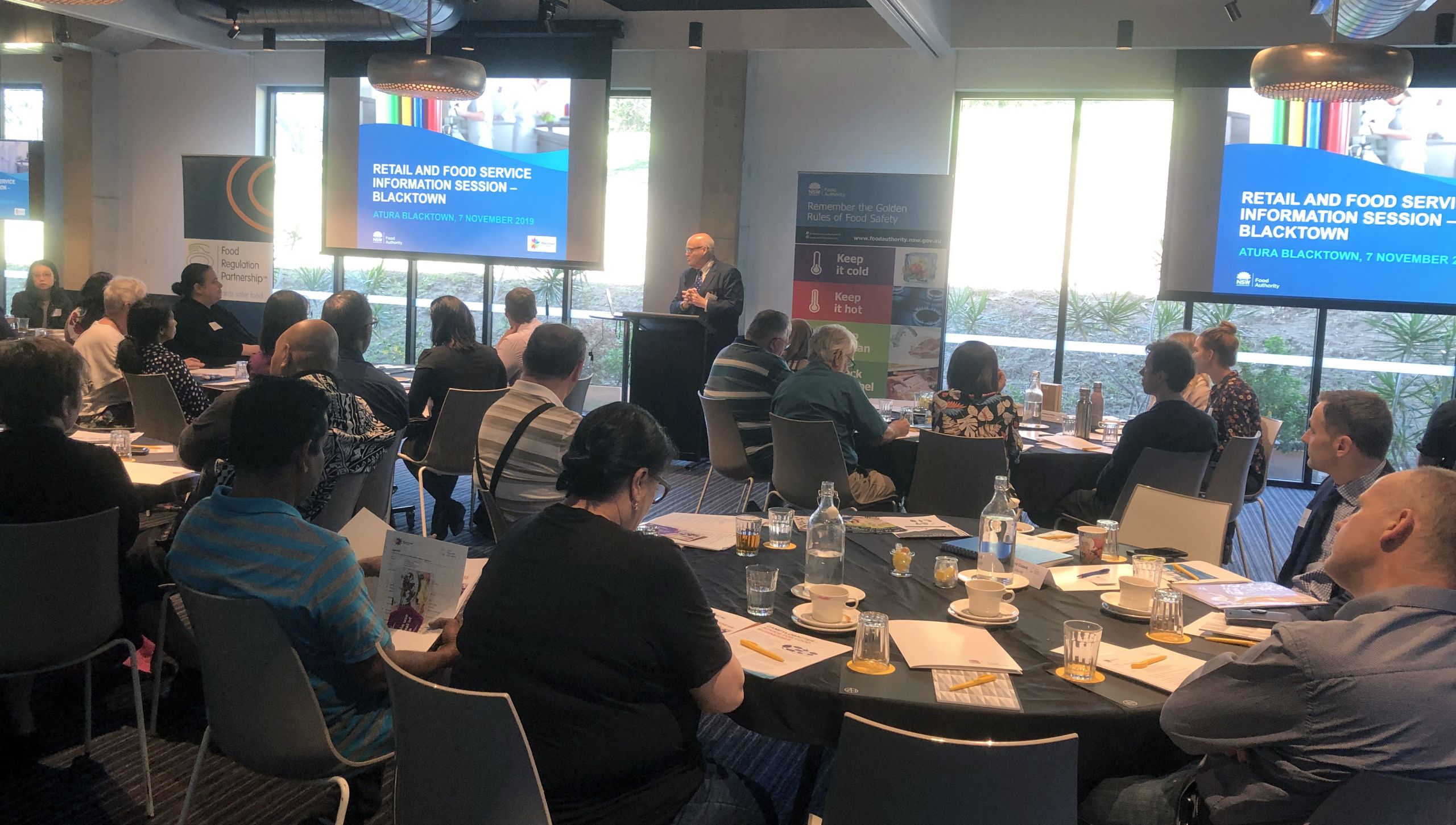 Commercial refrigerators rebate for small business
Did you know the typical convenience store spends on average 55% of its power bill on refrigeration?
Commercial refrigerators are energy intensive as they operate 24 hours a day, 7 days a week.
The NSW Government is providing small businesses with rebates on energy efficient commercial refrigerators. The rebate, along with the new equipment, could help small businesses lower their energy bill and reduce operating costs.
What is the offer?
Get a rebate on a range of new, energy efficient commercial refrigerators and freezers.
What can I save?
As an example, you can:
get a rebate of around $500 for an eligible, two-door vertical display refrigerator, and
save around $350 a year on your energy bill compared to using a standard fridge.
How does it work?
Find an eligible product on the website
Select an eligible product for purchase or lease from our list
Fill out the easy online rebate application form and attach evidence of your purchase or lease
Once approved the rebate will be paid directly into your nominated bank account.
Small businesses can claim the rebate on up to five commercial refrigerators purchased or leased between 9 September 2019 and 30 September 2021.
For more information, visit
https://energysaver.nsw.gov.au/business/discounts-and-incentives/commercial-refrigerator-rebates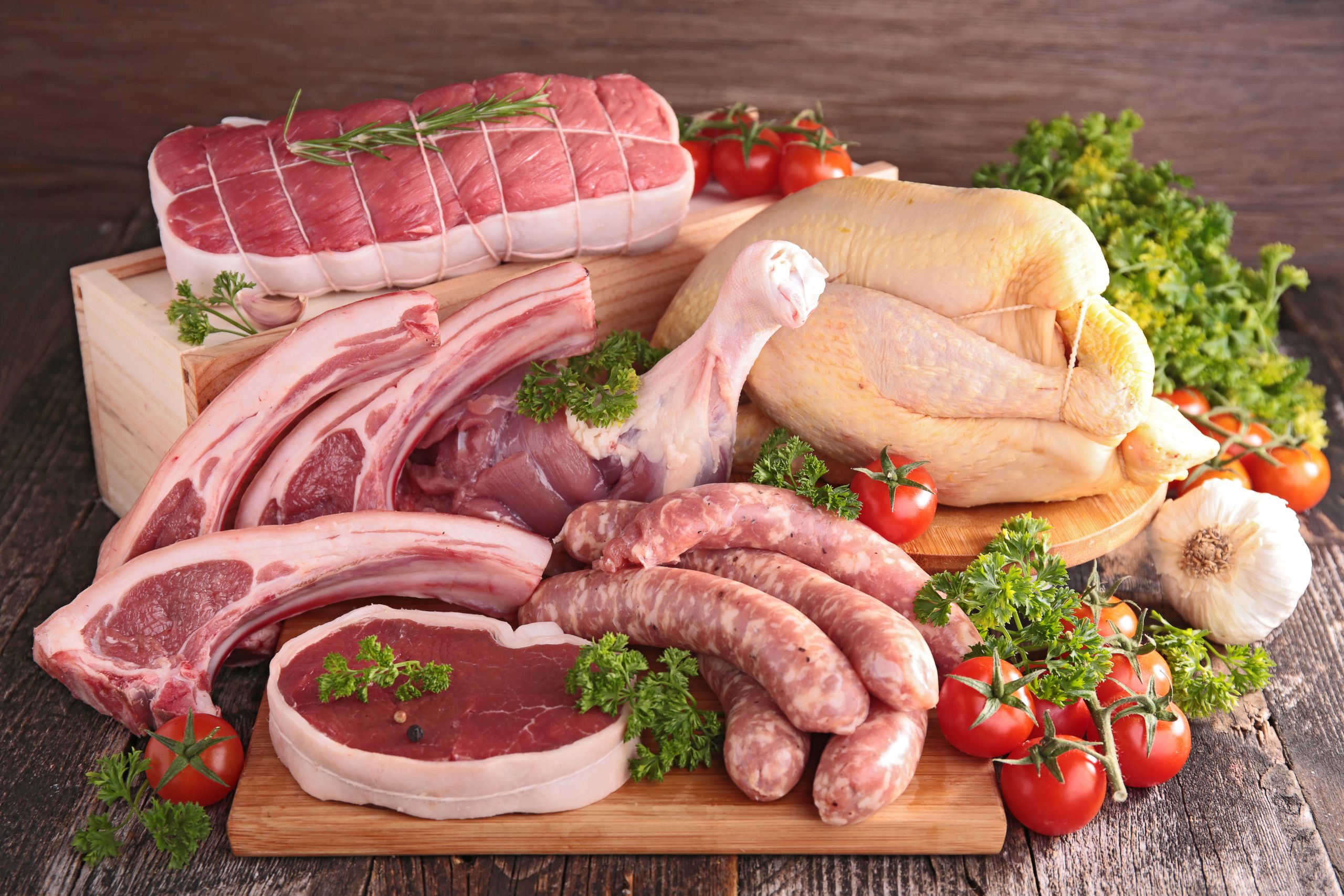 Inspections and audits
From July 2019 to September 2019, the NSW Food Authority conducted 241 inspections and 573 audits of licensed meat businesses. This industry sector has recorded a compliance rate of 92%.
The main audit items attracting Corrective Action Requests (CAR's) during the period were for Process Control (failure to complete monitoring records or to identify cross contamination risks), Food Safety Program issues, and Analytical Testing. The Compliance & Integrity Systems unit will be implementing targeted strategies to address these issues as well as poor performers.
The below table shows yearly comparable data for compliance and audit activity in the meat sector between the same reporting periods in 2018 and 2019.
| Reporting period | Jul-Sept 2018 | Jul-Sept 2019 |
| --- | --- | --- |
| Total audits | 621 | 573 |
| Total inspections | 221 | 241 |
| Compliance rate | 95% | 92% |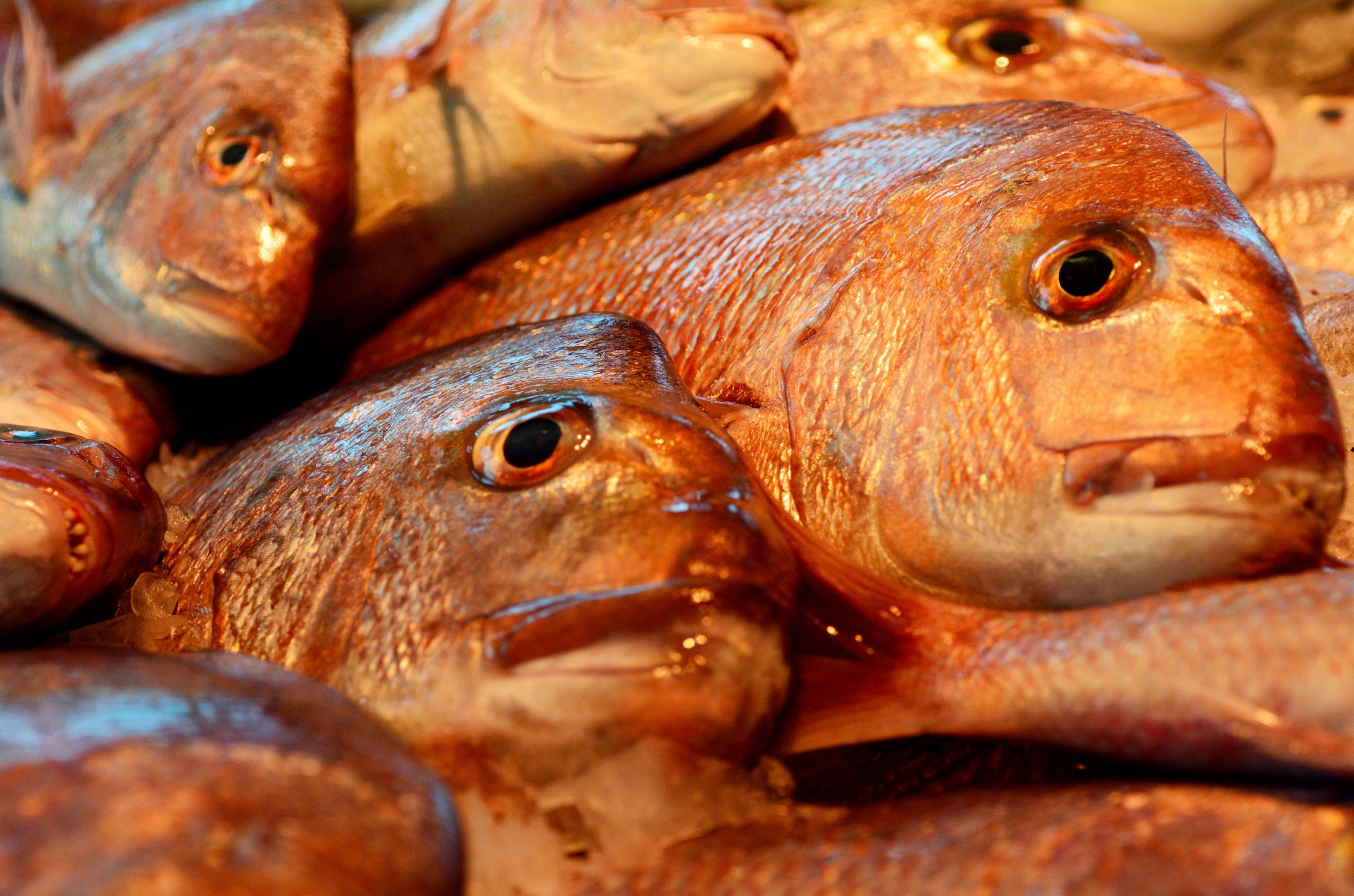 Inspections and audits
From July 2019 to September 2019, the Food Authority conducted 81 inspections and 93 audits of licensed seafood businesses. This industry sector has maintained a high compliance rate of 97% with no serious enforcement actions being taken.
The table below shows yearly comparable data for compliance and audit activity in the seafood sector between the same reporting periods in 2018 and 2019.
| Reporting period | July-Sept 2018 | July-Sept 2019 |
| --- | --- | --- |
| Total audits | 145 | 93 |
| Total inspections | 62 | 81 |
| Compliance rate | 95% | 97% |
Seafood Industry Forum, 2 October
Topics discussed at the latest NSW Seafood Industry Forum, held in Sydney on 2 October, included:
Food Safety Compliance Report Update
Members were updated on the latest Food Safety Compliance Report which showed overall compliance in the seafood sector is high and above the desired target of 95%. 450 inspections/audits were carried out over the reporting period which is an increase of one percent over the last financial year.
Enforcement actions and complaint investigations were relatively low compared to the large amount of compliance activities carried out at a number of licensed facilities.
It was also noted that financial year inspections of the Fishing Vessel Inspection Program continues with a compliance rate of 98%. Officers who have previously worked in biosecurity are trained in the program with a view to training more inspectors in the future.
White Spot Disease - Queensland situation update
An update was tabled on a December 2016 detection of White spot disease in prawn farms on the Logan River (south-east Queensland). The current objective is to eradicate the disease, with surveillance underway to demonstrate freedom from the disease. Currently, there is no evidence through continued active surveillance to indicate the presence of white spot in NSW prawn farms or wild populations.
The Queensland government has implemented formal movement restrictions for high-risk animals to prohibit movement of the white spot disease restricted area (from Caloundra to the NSW border, and west to Ipswich) unless cooked first.
Abalone national surveillance
Members were updated on recent changes to the NSW Biosecurity Control Order (Abalone viral ganglioneuritis). The national surveillance for abalone pathogens in wild and farmed abalone project has included active surveillance coordinated across all jurisdictions that have wild and/or farmed abalone populations for three listed endemic diseases of trade significance; abalone viral ganglioneuritis, Perkinsus olseni and infection with Xenohaliotis californiensis.
Recommendations were made to change the Control Order, as the review of the risk assessment concluded that the risk of introducing abalone herpes virus into NSW populations as negligible, from movement of live wild abalone from the Western Victorian Abalone Zone. Members noted that letters advising of this change were sent to the NSW abalone industry members on 3 July 2019, and the changes were made on 5 July 2019.  
The next NSW Seafood Industry Forum meeting is to be advised.
View a full summary of meeting outcomes.
Approved sampler accreditation: online training course
Persons who undertake sampling for local shellfish programs are required to be accredited as approved samplers under the NSW Shellfish Program. To date this has been achieved through a face-to-face training course and written examination. This method of training consumes significant time and is costly for both the trainer and course participant, particularly as reaccreditation of approved samplers is now required at least every two years.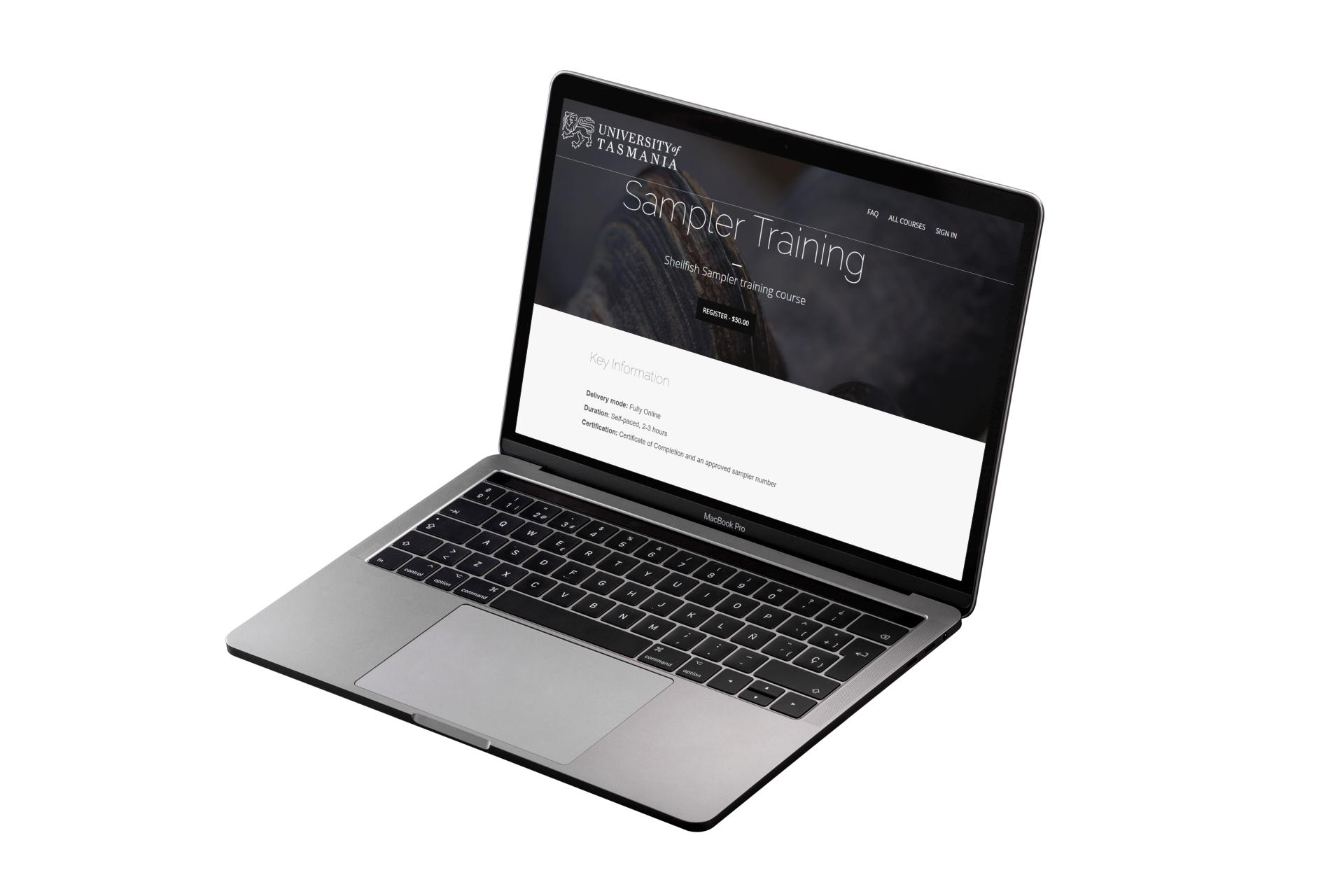 To address this issue, the NSW Food Authority has worked with the University of Tasmania to develop an online sampler training course as a means of delivering the training more efficiently. It also allows samplers to complete the course at a time that suits them. The fee for the online course is $50 for initial accreditation and $25 for re-accreditation (GST inclusive).
To ensure that the program maintains best practice, reaccreditation for approved samplers will be required every two years. Existing accreditations will remain current until 1 September 2020, after which it is expected that existing samplers will complete the online course and switch over to the new accreditation system.
For more information about the online sampler training program, please visit https://university-of-tasmania.thinkific.com/courses/shellfish-sampler.
NSW Shellfish Committee, 6 November 2019
Topics discussed at the latest NSW Shellfish Committee, held in Sydney on 6 November, included:
Approved Sampler Course Online
An online version of the NSW Shellfish Industry Samplers Course has been created to reduce overall costs associated with hosting these courses throughout NSW. The online course is hosted by the University of Tasmania and will be live in the upcoming weeks. The Shellfish Committee endorsed a sunset clause on existing sampler approvals which will remain current until 1 September 2020, at which time all samplers will be required to complete the online version.
Oyster Industry History Project
Following a presentation at a NSW Oyster Conference on the history of the NSW Oyster industry, the committee endorsed a motion to seek funding to capture this history in written word. This project will rely solely on securing external funding and will extend beyond NSW if national funding is received.
Good Neighbourly Interactions
Recent interaction with a residential group has highlighted the importance of ensuring the industry practices the "good neighbour policy" in Oyster Industry Sustainable Aquaculture Strategy (OISAS). While the right to farm in public waters is maintained it is vital the industry adopts this policy to maintain social licence. See page 31 of OISAS https://www.dpi.nsw.gov.au/fishing/aquaculture/publications/oysters/industry-strategy
The next meeting of the NSW Shellfish Committee will be held on Wednesday 26 February 2020.
View a full summary of meeting outcomes.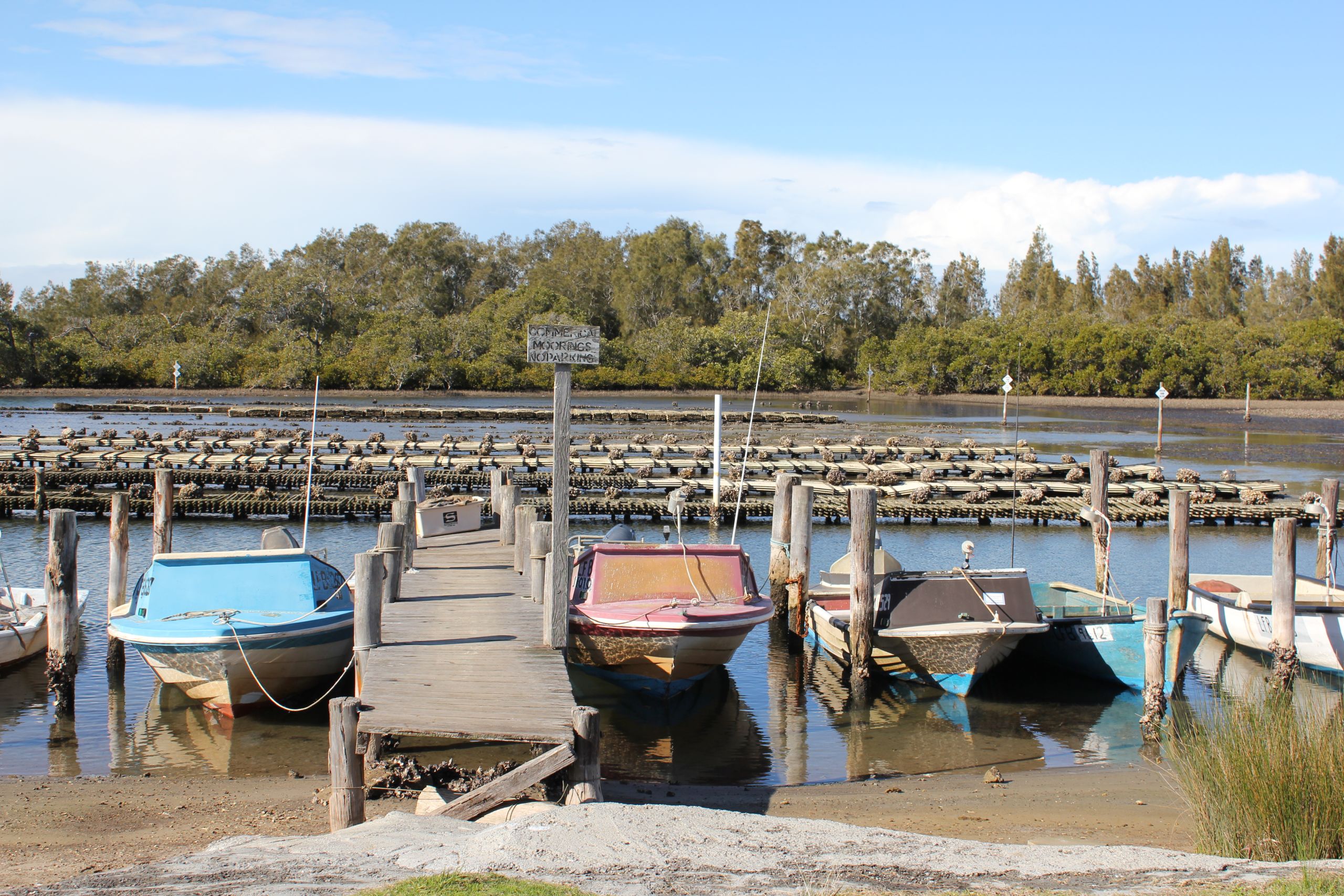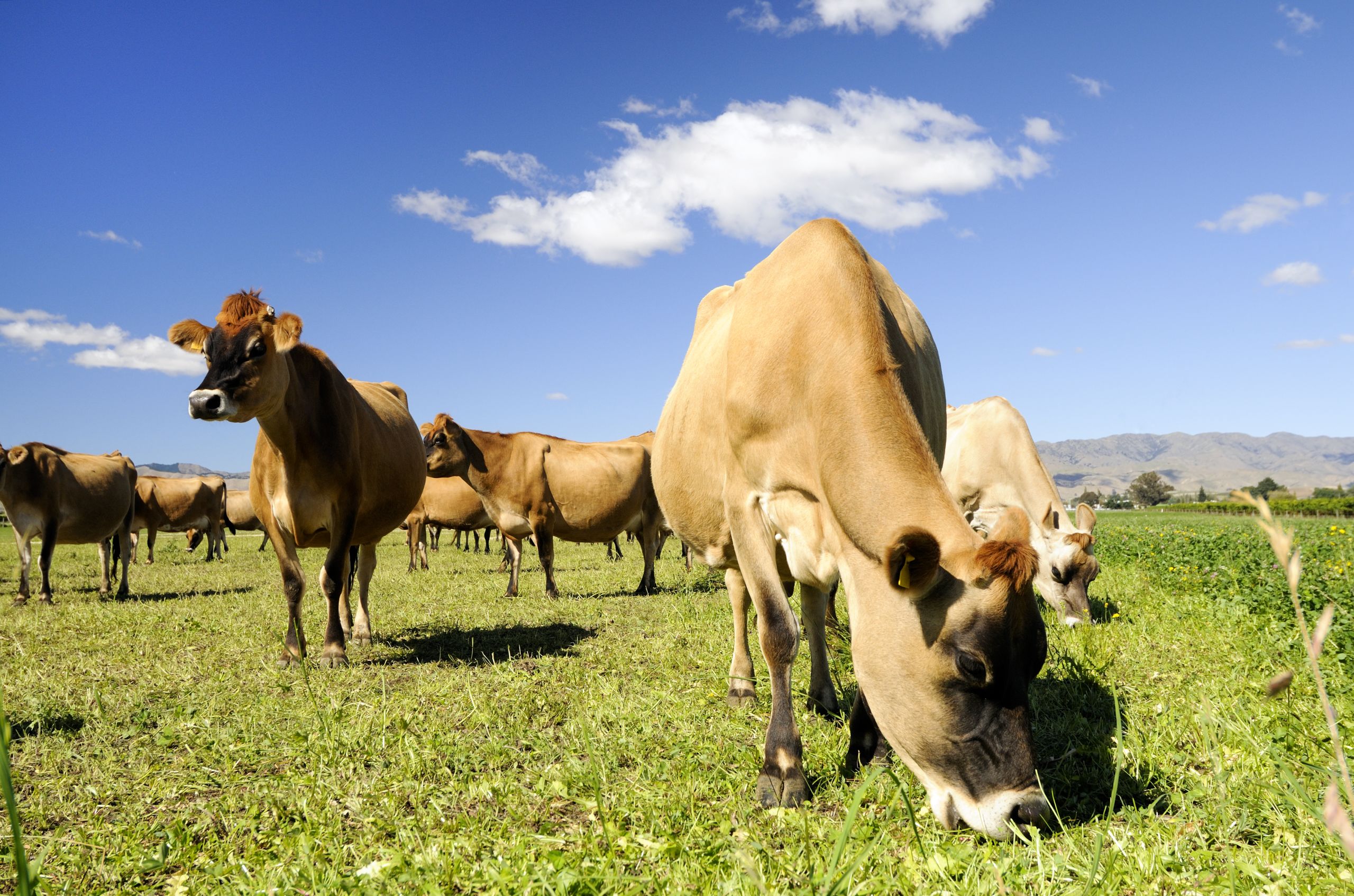 Inspections and audits
From July 2019 to September 2019, the Food Authority conducted 14 inspections and 162 audits of licensed dairy businesses. This industry sector has maintained a high compliance rate with 96% of businesses recording an acceptable audit result. This industry sector has maintained a high compliance rate for an extended period due to industry commitment to food safety controls.
There were no serious enforcement actions taken against licensed dairy business during this period.
The below table shows yearly comparable data for compliance and audit activity in the dairy sector between the same reporting periods in 2018 and 2019.
| Reporting period | July-Sept 2018 | July-Sept 2019 |
| --- | --- | --- |
| Total audits | 119 | 162 |
| Total inspections | 23 | 14 |
| Compliance rate | 97% | 96% |
Dairy Industry Consultative Committee, 10 September 2019
Topics discussed at the latest Dairy Industry Consultative Committee, held in Sydney on 10 September included:
New Cold Store Food Safety Program (FSP)
The Regulatory Operations team provided an update on the new Cold Store Food Safety Program (FSP) document. Prepared by the NSW Food Authority, the Cold Store FSP is designed to be used as the basis for determining and resolving most day to day operational issues faced by your food business and to assist with compliance during the audit or inspection process.
The NSW Cold Store Food Safety Program and diary is available for purchase at a cost of $55.00. The document is also be available to download free of charge from the Food Authority's website.
Food Safety Compliance Report
Members noted a report on dairy industry compliance activities for the 2018-19 financial year. The dairy industry sector recorded a high compliance rate with 94% of licensed businesses recording an acceptable audit and/or inspection result during this period. All businesses that failed their compliance audit during the reporting period were found to be compliant in subsequent follow up audits.
The low level of enforcement activity during the period is reflective of a highly compliant industry.
There were a small number of antibiotic notifications and one pathogen notification received during the period.
The Biosecurity & Food Safety Compliance team is very satisfied with the high compliance rate recorded for the dairy industry sector.
Biosecurity Management Plan
The Regulatory Operations team provided an overview of the changes to the Biosecurity Regulation 2019 which came into effect 1 August 2019. Producers are being urged to adopt a Biosecurity Management Plan (BMP) to reduce biosecurity risks and increase protection against trespass.
A BMP provides an effective tool to help producers document all the biosecurity risks to their property and includes a wide range of activities and plans to prevent and help manage various pests and diseases. Arrangements in BMPs aim to prevent and minimise the
biosecurity risks posed by people entering any property where commercial agricultural or horticultural activity, including processing and education, occurs.
Under the changes, it will become mandatory for site visitors to comply with the measures outlined in the plan or face tougher penalties. Tougher penalties have also been introduced for trespassers who illegally enter farmers' properties.
A new offence has been created under the State's Biosecurity Act that will see trespassers on farms creating biosecurity risks, handed an immediate on-the-spot fine of $1,000 and further court-ordered fines of up to $220,000 per person and $440,000 for corporations.
Anyone who enters a designated biosecurity area without permission and without complying with the plan's requirements, may be subject to the new, harsher penalties.
Further detailed information can be found at the Department's website
https://www.dpi.nsw.gov.au/biosecurity/your-role-in-biosecurity/primary-
producers/biosecurity-management-plan
Milk testing and collection procedures
A paper drafted by the Food Authority outlined two issues raised by Dairy Connect regarding raw milk collection and testing:
Whether the milk samples collected on-farm are representative of all milk produced;
Test result inconsistencies between testing laboratories.
Dairy Australia produced a fact sheet in 2017 which provides information on the system and procedures used for milk quality testing in Australia. Testing laboratories (undertaking bulk milk cell count and compositional (fat and protein) testing) need to be NATA accredited and participate in proficiency testing. Dairy Australia's member advised that some companies run a rolling average of test results, to accommodate varying fat and protein levels experienced with seasonal milking and differing herd composition.
Dairy Australia's member advised the industry is moving from company-owned tankers and using contracted milk tankers instead. Tanker driver training is being rolled out nationally through Dairy Australia's training group overseeing the national accreditation.
Dairy Australia has looked at similar training available in New Zealand and have recently run a pilot of the program with tanker companies ahead of the national roll out. Dairy Australia will provide more information on the tanker driver training either out-of-session for
members or at the next meeting, with a focus on the accredited training key area regarding the proficiency of sample taking.
National PIC (Property Identification Code) project update
The Food Standards & Programs team presented an update on the PIC project Property Identification Reforms: enhancing agricultural traceability.
Australian agriculture ministers responded to the independent panel's final Intergovernmental Agreement on Biosecurity (IGAB) report, 'Priorities for Australia's biosecurity system' in late 2018, making a specific commitment to examine property identification codes nationally in animal and plant product industries. The aim is to develop a set of consistent business rules by the end of 2019 and to harmonise legislation to give effect to national PICs across animal and plant products industries by the end of 2022.
Members were advised that they can provide their views on the project principles and recommended changes to their respective industry representative group, or in writing to the Australian Government Department of Agriculture's Have Your Say webpage https://haveyoursay.agriculture.gov.au/property-id-reforms
The next Dairy Industry Consultative Committee meeting is to be advised.
View a full summary of meeting outcomes.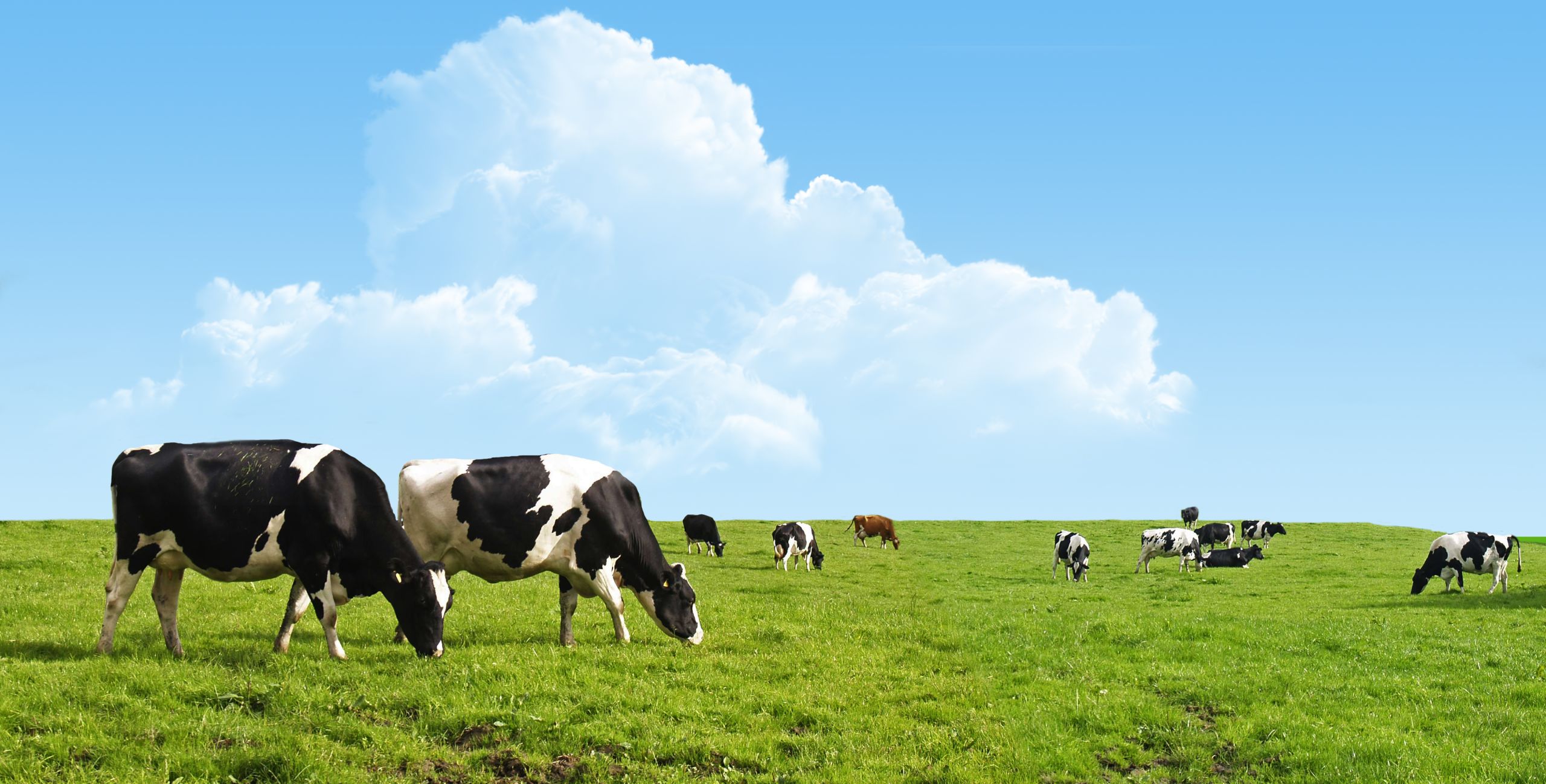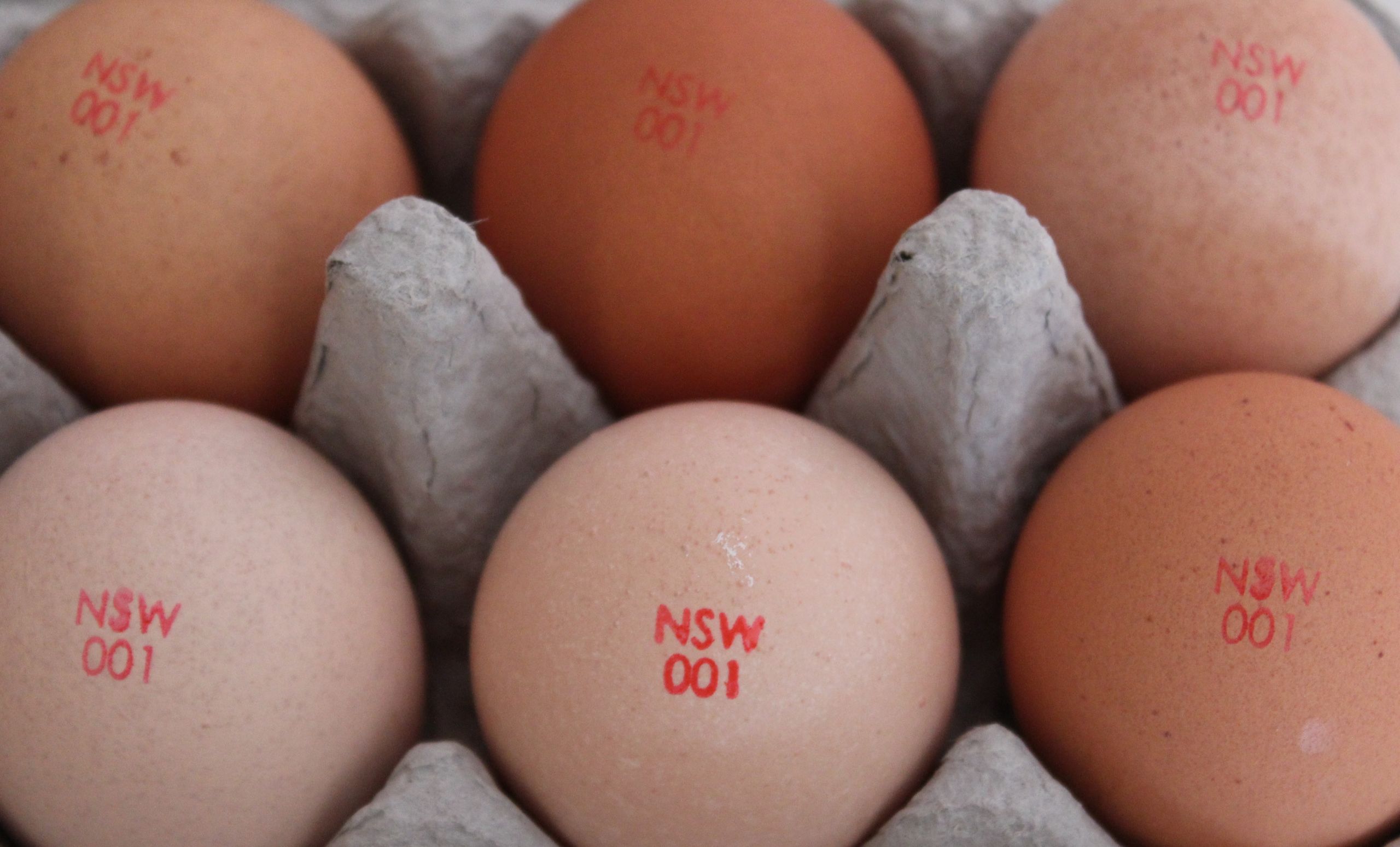 Inspections and audits
From July 2019 to September 2019, the Food Authority conducted 32 inspections and 33 audits of licensed egg businesses. This industry sector has recorded a compliance rate of 91% for the reporting period.
Following a steady increase in the number of cases of Salmonella Enteritidis (SE) in humans in NSW since May 2018, NSW DPI and other government agencies worked collaboratively to identify the source of this Salmonella. Steps were taken to minimise consumer exposure to SE risks from these infected premises include movement restrictions, farm depopulation, decontamination and disinfection, consumer level and trade level recalls, product withdrawals, consumer advisories and media releases.
The below table shows yearly comparable data for compliance and audit activity in the egg sector between the same reporting periods in 2018 and 2019.
| Reporting period | July-Sept 2018 | July-Sept 2019 |
| --- | --- | --- |
| Total audits | 44 | 33 |
| Total inspections | 20 | 32 |
| Acceptable audit rate | 96% | 91% |
Salmonella
Enteritidis Control Order
The Department has commenced a statewide inspection program at all egg farms in relation to the recent Salmonella Enteritidis outbreak. DPI officers will schedule inspections at all egg farms to monitor compliance against the Control Order and to distribute programs and signage to help businesses make the necessary improvements. The Department will be providing detailed inspections reports to all licensees and issuing enforcement actions when required to ensure that the necessary improvements are implemented.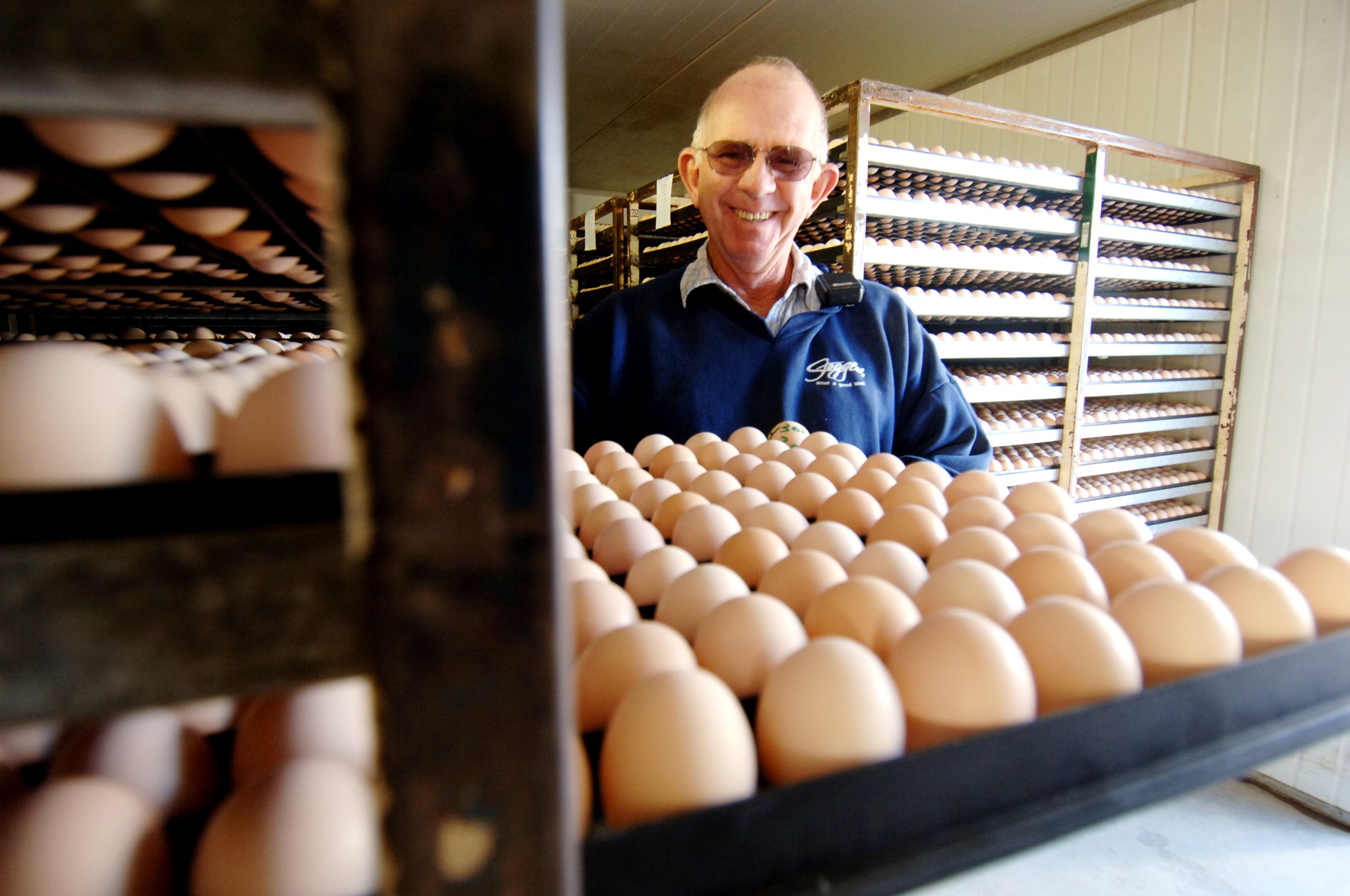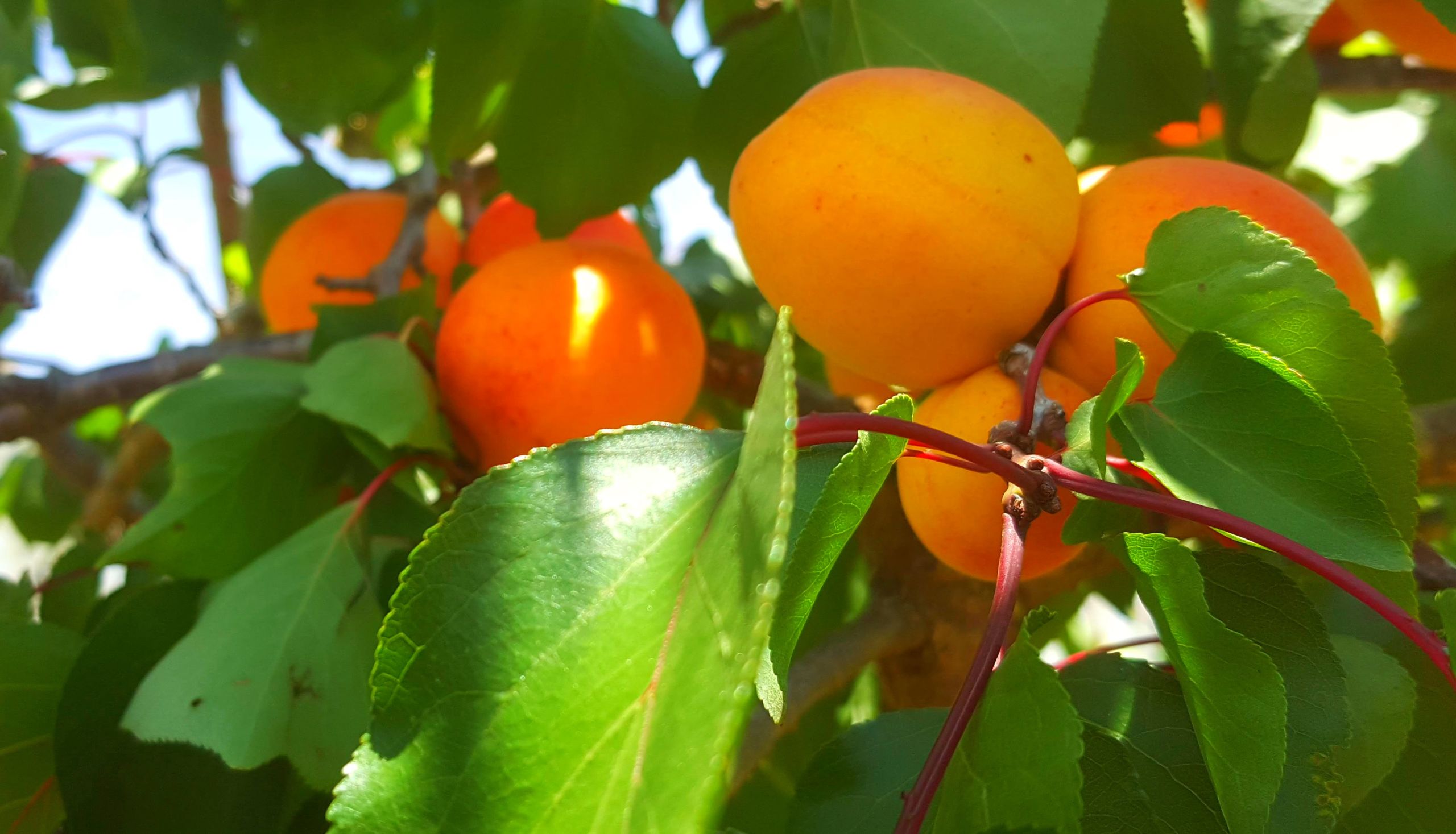 Inspections and audits
From July 2019 to September 2019, the Food Authority conducted 20 inspections and 45 audits of licensed plant product businesses. This industry sector has recorded a compliance rate of 88%.
The main audit items attracting Corrective Action Requests (CAR's) during the period were for Hygiene & Sanitation, Construction & Maintenance & Pre-requisite Programs. Future strategies to address these issues and poor performing businesses will include follow up inspections and audits, providing guidance material and factsheets available on the Food Authority's website to assist businesses to comply with food safety requirements.
The below table shows yearly comparable data for compliance and audit activity in the plant sector between the same reporting periods in 2018 and 2019.
| Reporting period | July-Sept 2018 | July-Sept 2019 |
| --- | --- | --- |
| Total audits | 21 | 45 |
| Total inspections | 11 | 20 |
| Compliance rate | 96% | 88% |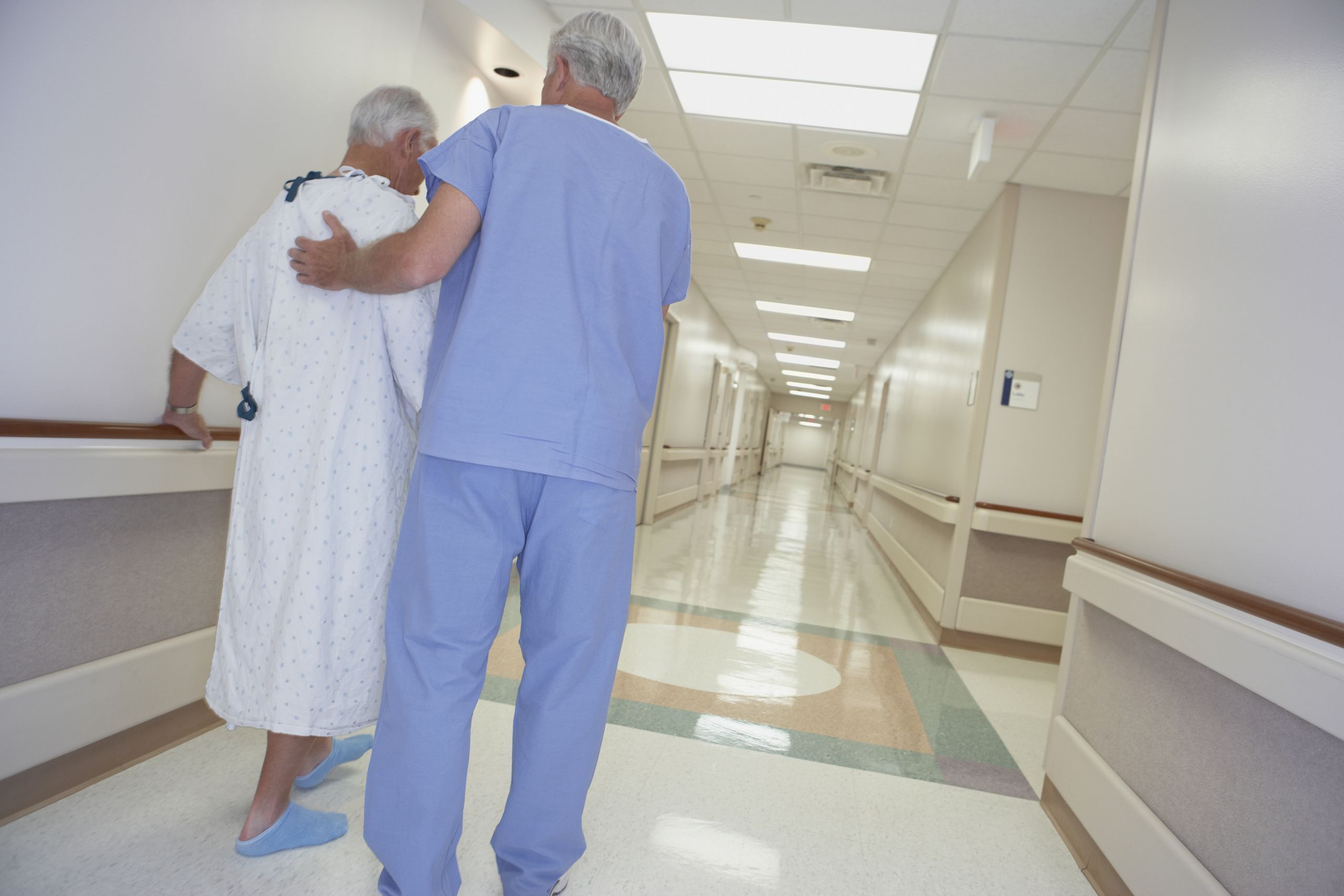 Inspections and audits
From July 2019 to September 2019, the Food Authority conducted 31 inspections and 386 audits of licensed hospitals and aged care businesses. This industry sector has maintained a high compliance rate with 98% of businesses recording an acceptable compliance result due to the correct implementation of food safety controls and ensuring staff have the necessary skills and knowledge.
The below table shows yearly comparable data for compliance and audit activity in the vulnerable persons sector between the same reporting periods in 2018 and 2019.
| Reporting period | July-Sept 2018 | July-Sept 2019 |
| --- | --- | --- |
| Total audits | 373 | 386 |
| Total inspections | 33 | 31 |
| Compliance rate | 99% | 98% |
---
PROCESSES
FSANZ call for submissions
Food Standards Australia New Zealand (FSANZ) has recently released a call for written submissions on the draft variation to the Code arising from the following applications:
*reproduced with permission from Food Standards Australia New Zealand
---