Biosecurity newsletter
Winter 2019 | Issue 3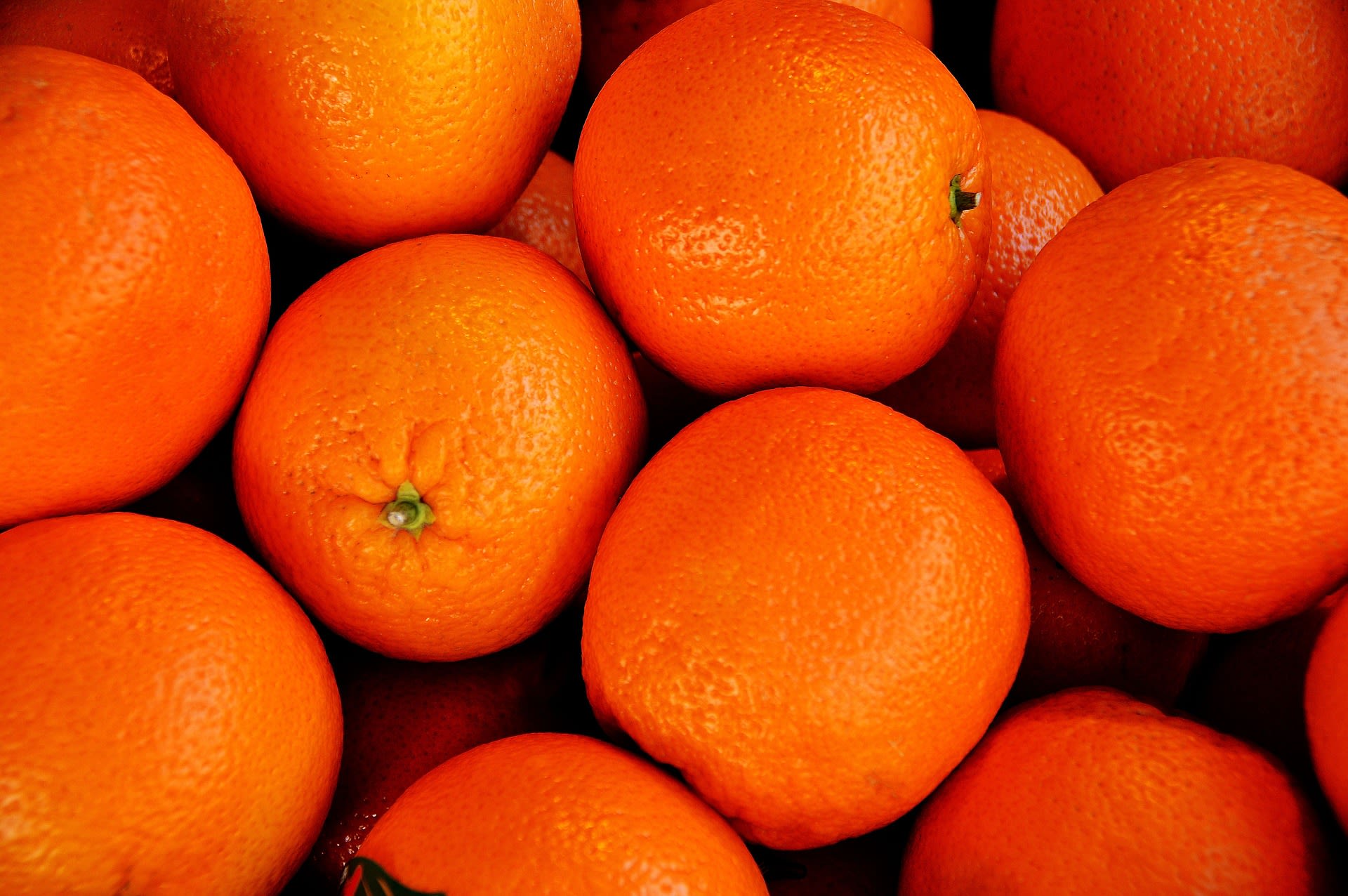 Welcome to the winter edition of our Biosecurity Newsletter
Over the past few months, we have seen a number of developments in the biosecurity space. The highlight being, that our International Engagement team recently hosted an e-commerce in China information day for regional agribusiness. This event was a huge success with participants learning about cross border trade in China whilst upskilling in marketing, logistics, culture and risk.
NSW DPI staff are gearing up to attend the 2019 Australian Biosecurity Symposium this week to share their knowledge on how we work to protect primary industries and the environment. If you are heading along, make sure you stop by and say hi to our team at our exhibition stand.
There is a lot of biosecurity stakeholder research underway at the moment. This helps us understand how people are involved in biosecurity and what steps they are taking to manage biosecurity risks. This informs how we work.
You can help us by completing surveys relevant to you and sharing the links for others to take part. See the story below to get involved.
Enjoy reading and stay warm,
Bruce Christie, Deputy Director General, Biosecurity & Food Safety
Biosecurity in the freight and logistics sector
Pests and diseases can find their way into NSW through ports, airports, cruise ship terminals and intermodal facilities.
Freight, logistics, transport and warehouse workers are in a unique position to spot and report signs of pests and disease early. NSW Department of Primary Industries is keen to better understand the freight and logistics industry and how we can work together to reduce the risk of pests and diseases finding their way into NSW.
If you work in this sector, we want to understand what you know about biosecurity, the steps you take if you see an unusual pest and how we can better support your role in pest and disease detection.
Take our online survey and be part of our project to protect our industries, environment and community from pests and diseases today.
Survey closes 30 June 2019.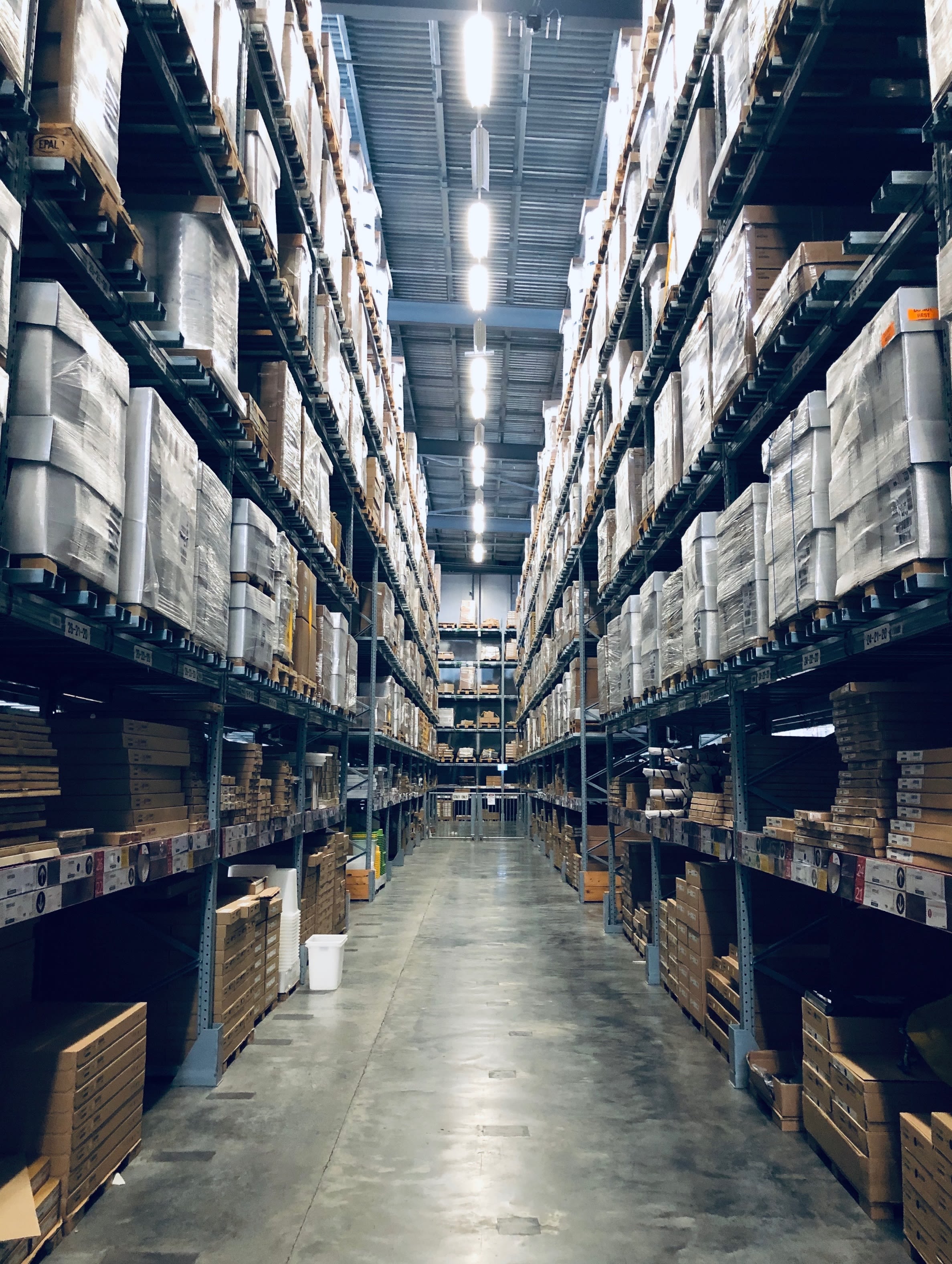 The fight to eradicate black knapweed from NSW
Meet ecologist Claire Lock, the latest Biosecurity Warrior who discovered the first infestation of black knapweed in the State.
Black knapweed is a serious threat that invades pastures, crops and natural areas. It can easily be spread further if seeds stick to animals and clothes, or if root fragments are carried on machinery or in soil and water.
Claire was undertaking a threatened species survey with her colleague, Liz Brown, of Eco Logical Australia, in March of 2019, when they spotted the invasive weed on the side of Bellevue Road, Tenterfield. At first glance, they didn't recognise the plant so Claire did some further research and came across black knapweed on NSW WeedWise.
After realising the significance of her discovery, Claire collected all of the relevant information (location, reproductive state of plant, number of individuals), and made sure that the specimen she had taken for ID was double-bagged and stored securely and called the NSW DPI Biosecurity Helpline to report her suspected prohibited matter find.
Following Claire's report, NSW DPI, Northern Tablelands Local Land Services and Tenterfield Shire Council confirmed the find and quickly began work to eradicate the weed.  
Claire has been heavily involved in the response and we keep her regularly updated on the investigation.
Claire's quick action, has helped stop the spread of a serious invasive weed and biosecurity threat to NSW.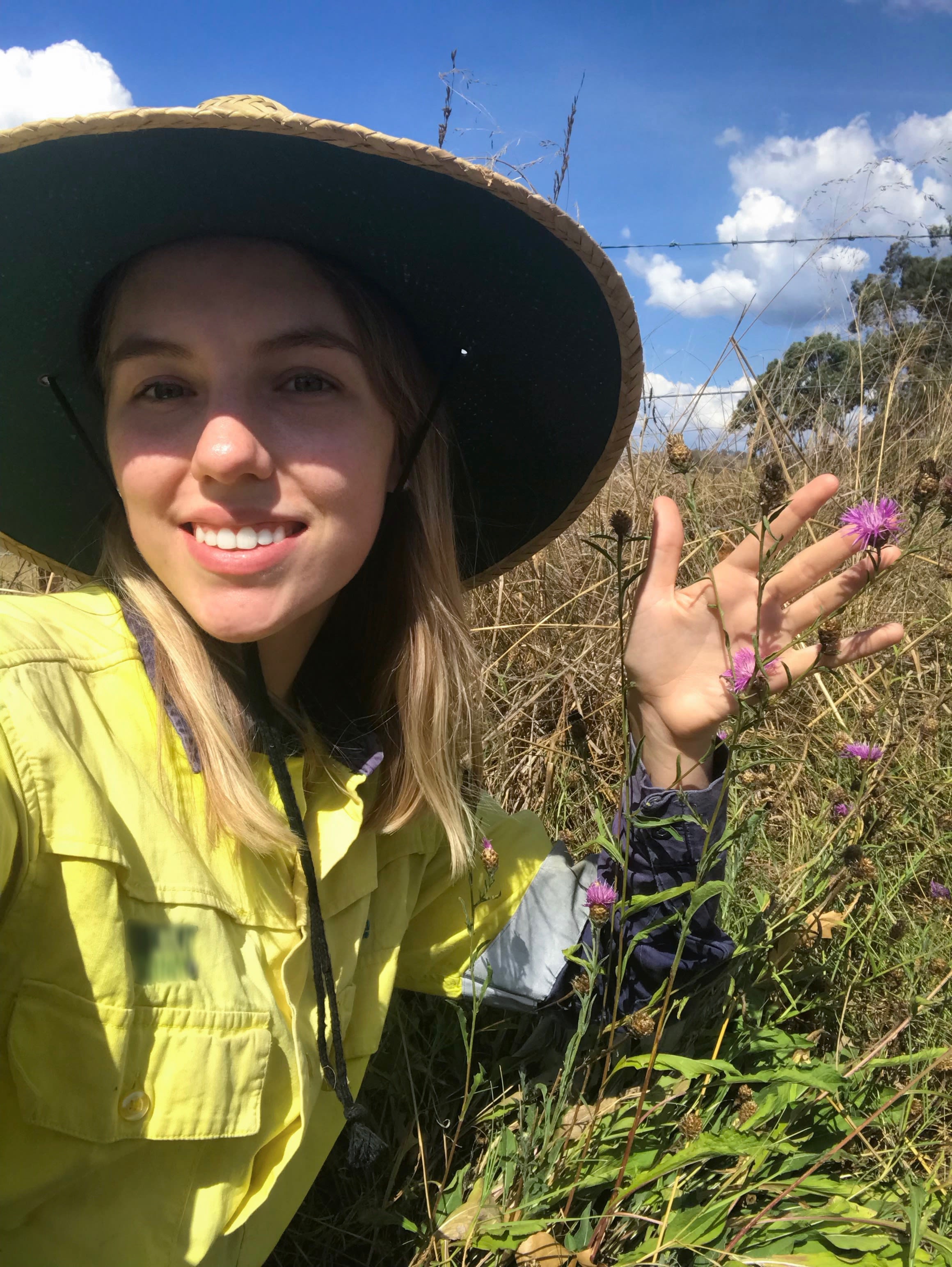 See us at the Symposium #BIOSYM2019
The 2019 Australian Biosecurity Symposium is on for the first time from the 12-13 June on the Gold Coast, QLD.
The theme of this year's event is preventative biosecurity practices, and NSW DPI is proud to be a part of the action. A number of our staff are heading along to share their knowledge on protecting primary industries, pest animals, weeds, wildlife, aquatics and the environment.
The Symposium will be a great chance for NSW DPI staff to help shape Australia's future biosecurity system, network, develop new concepts, share and test ideas, build new partnerships and engage in challenging discussions, stimulating debate and energy.
If you are heading along, make sure you say hi to our team at our exhibition stand.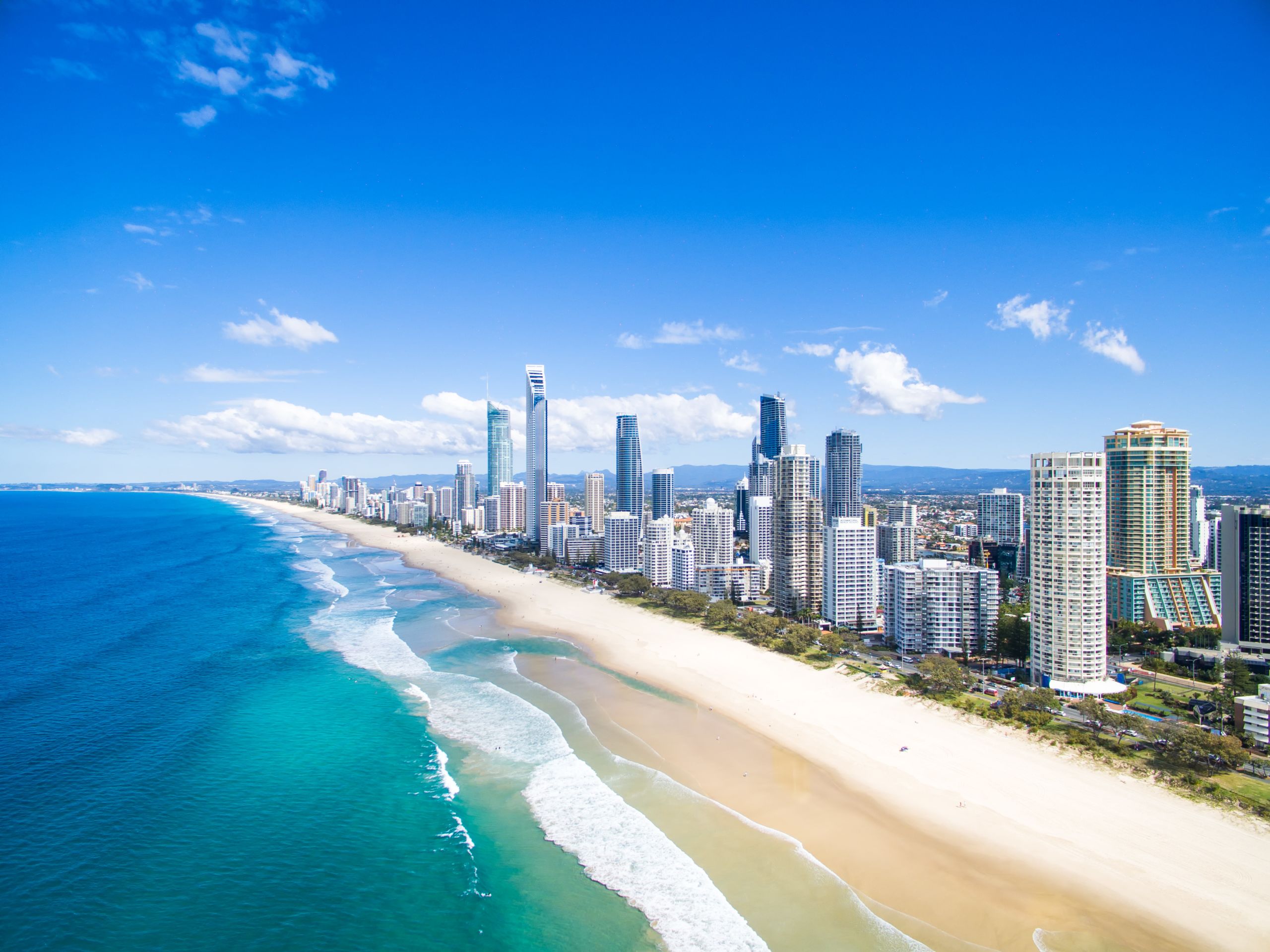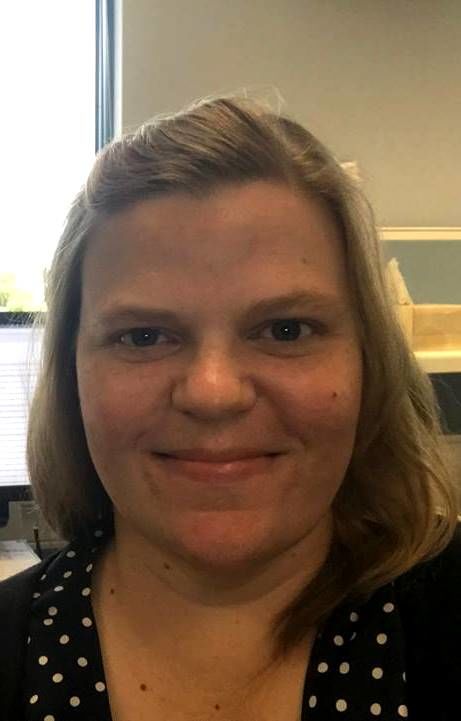 Meet our Veterinary Policy and Project Officer - Claire
Name: Claire Harrison
Occupation: Veterinary Policy and Project Officer, Biosecurity and Food Safety
What projects are you currently working on? NSW livestock standstill preparedness, national reporting of notifiable disease in NSW and wildlife disease reports & investigations
What are three words you'd use to describe your current job? Interesting, challenging and collaborative.
What do you like most about working at NSW DPI? Something new and different every day.
What are some of the challenges of your job? Managing competing priorities and collaborating with stakeholders who have differing views and priorities (but all this is also what makes it fun!).
What are your top three career highlights?
Real-time Foot-and-Mouth Disease training in Nepal (with the European Commission for the Control of Foot-and-Mouth Disease)
Working on projects within all teams in Animal Biosecurity and Animal Welfare
Developing a tool to assist in decision making for wildlife disease incidents
How do you maintain work/life balance? Living in a regional centre, there's always a lot to get out and about and do. By using flexible working conditions, including working from home and varying start/finish times, I can make the most of time spent on both work and life.
Before working at NSW DPI, what was the most unusual or interesting job you've had? I spent three years working as a wildlife ecologist in Africa, with a particular focus on large carnivores. It was an amazing experience working with unique species, talented and committed staff, and local communities.  
What does leadership mean to you? Providing motivation and support to the team to achieve the desired shared outcomes.
What are your hopes for our industry? I hope that biosecurity is recognised by everyone as an essential part of all our lives, and is key to protecting the things we have and value in NSW - the economy, community and environment - from diseases and pests.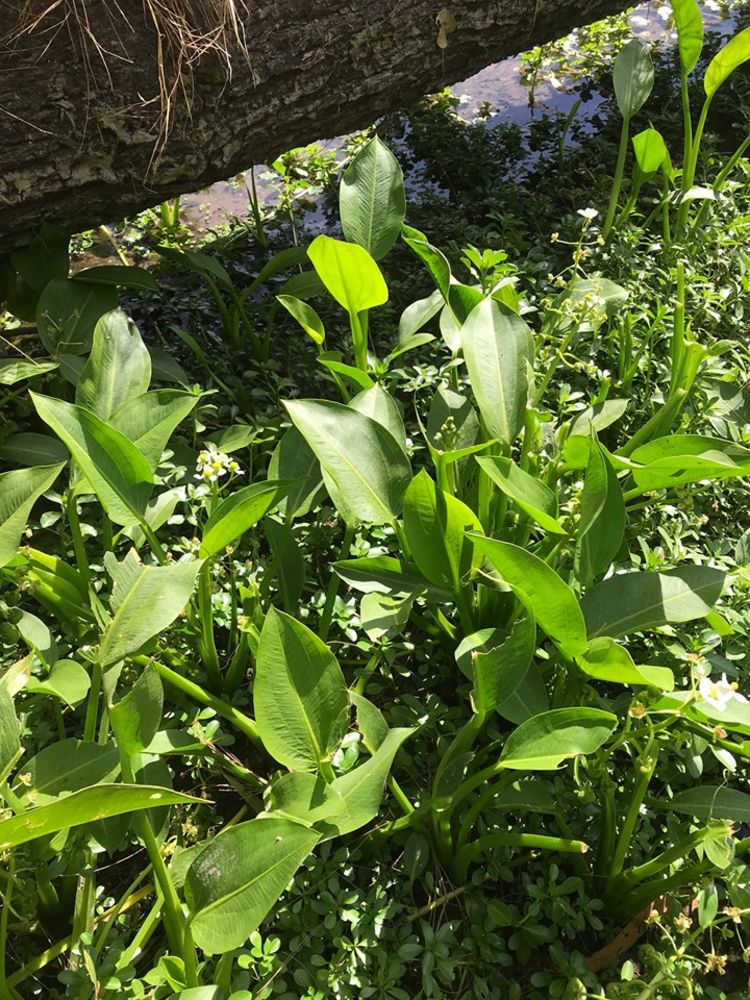 Water weed alert!
We are for protecting our waterways, even when our rivers and creeks are running low.
Water weeds continue to spread even in drought conditions, and two new infestations were recently discovered in Western flowing waterways.
Sagittaria was found in the Dumaresq River and Parrots feather was spotted in Raglan Creek near Bathurst. This is the first time either of these have been discovered in these regions.
Water weeeeeeds love slow moving or stagnant waterways, high nutrient levels and lots of sunshine. The current drought conditions have provided ideal conditions in many waterways for new water weed infestations to take hold.
Protect our waterways and keep an eye out even when flows are low.
Seen a weeeeed? Let us know:
Contact your local council weeds officer and fill out our online form.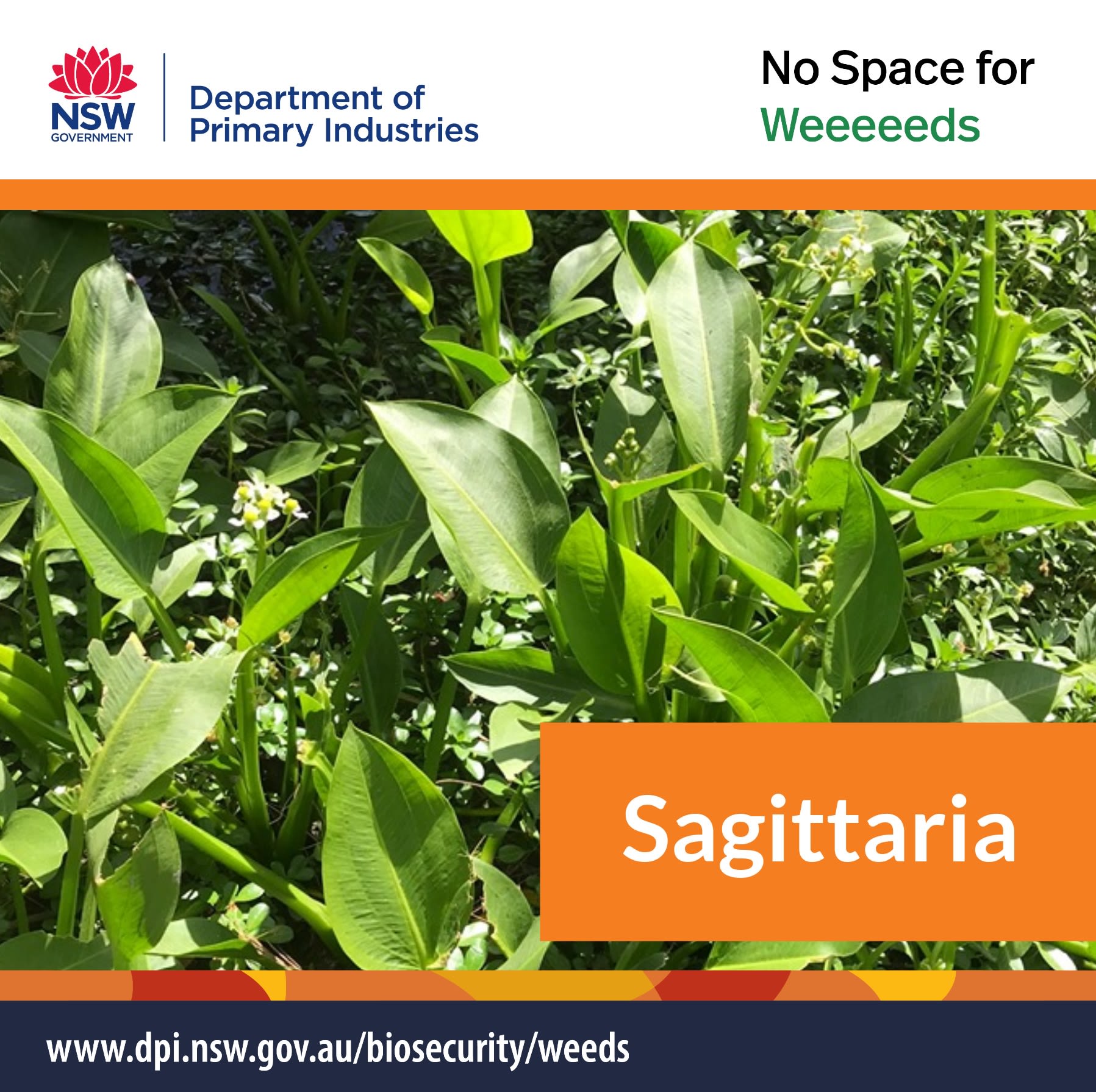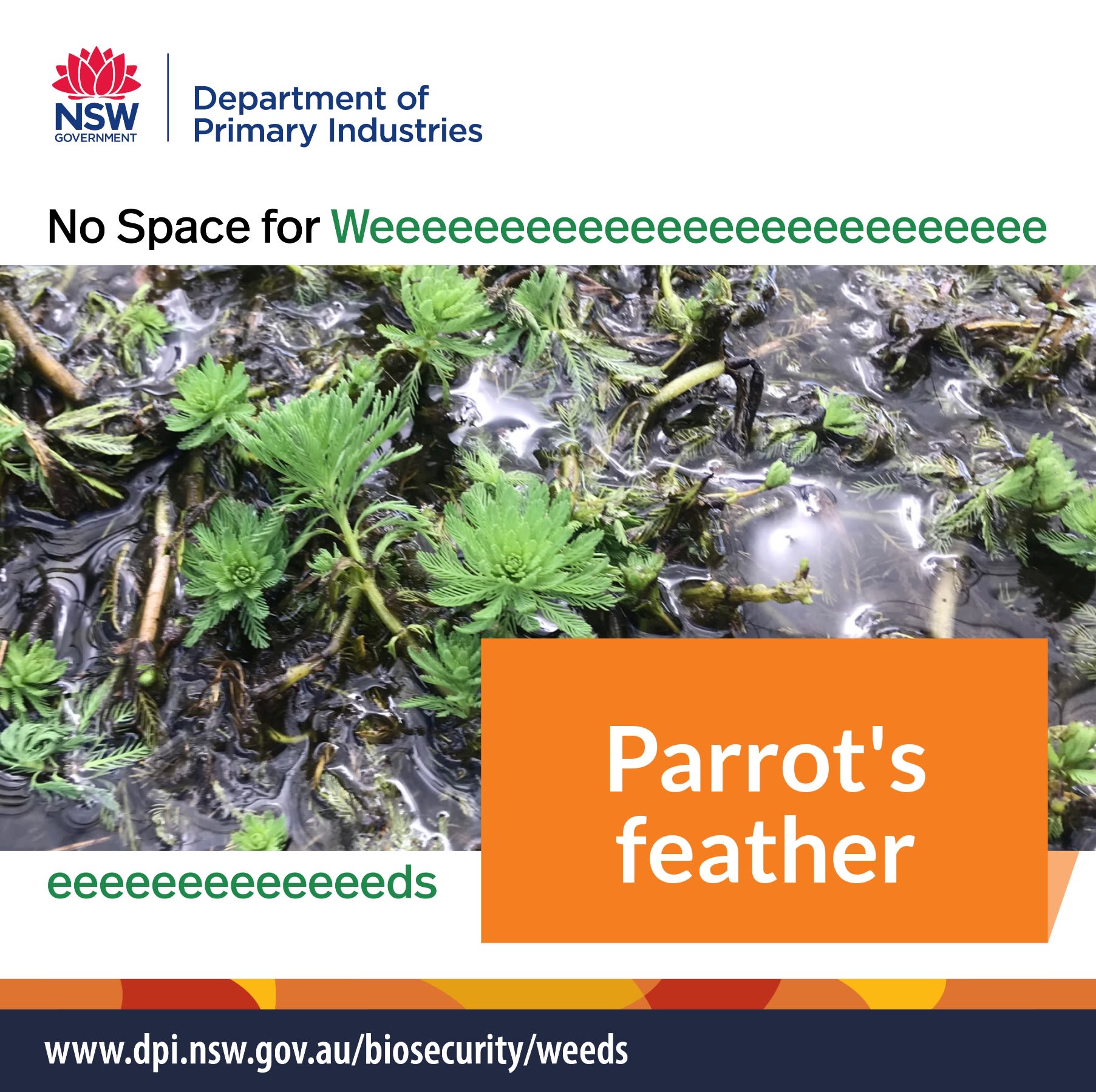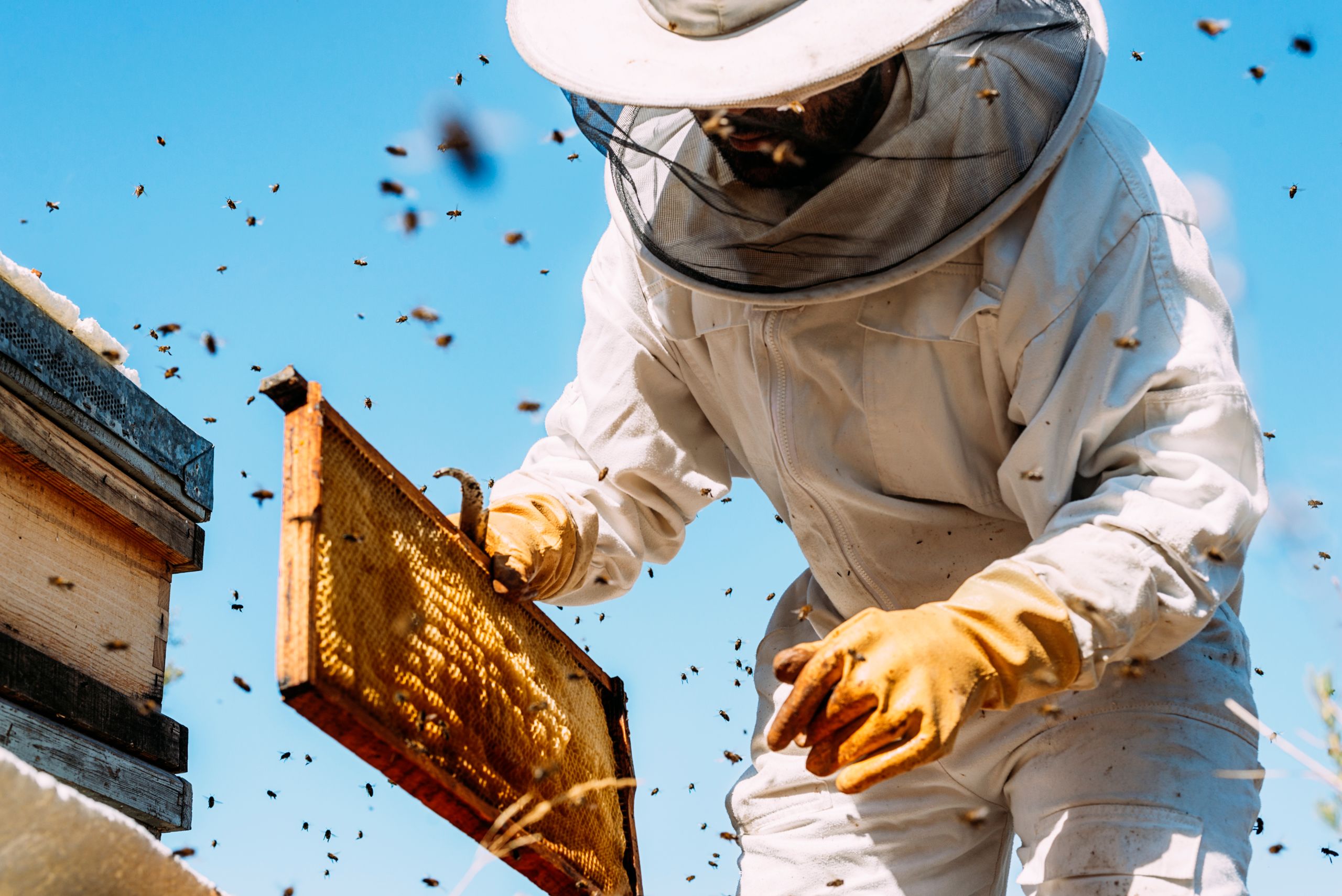 Plant biosecurity in the community - have your say!
Be part of a project to share plant pest and disease prevention practices underway in Australia.
We are surveying and interviewing community members, growers and industry participants to better understand the steps people are taking to protect plants from pests and diseases in urban and peri-urban areas of Australia.
The project will help us to identify opportunities to strengthen our partnerships and biosecurity surveillance practices so that our industries can continue to thrive.
In order for the project to be a success, we need to hear from growers, agronomists and other horticulture service providers; and community gardens, permaculture, organic and verge garden groups.
You can play your part by:
completing a short survey using the relevant link below
contacting us on peri-urban-biosecurity@dpi.nsw.gov.au to arrange an interview with a member of our team
spreading the word and encouraging others to take part as well.
Please click on the links below to participate in our surveys:
Surveys close 16 June 2019
The National Peri-urban Plant Biosecurity project (ID: 29606), is a national review funded by the Department of Agriculture and Water Resources.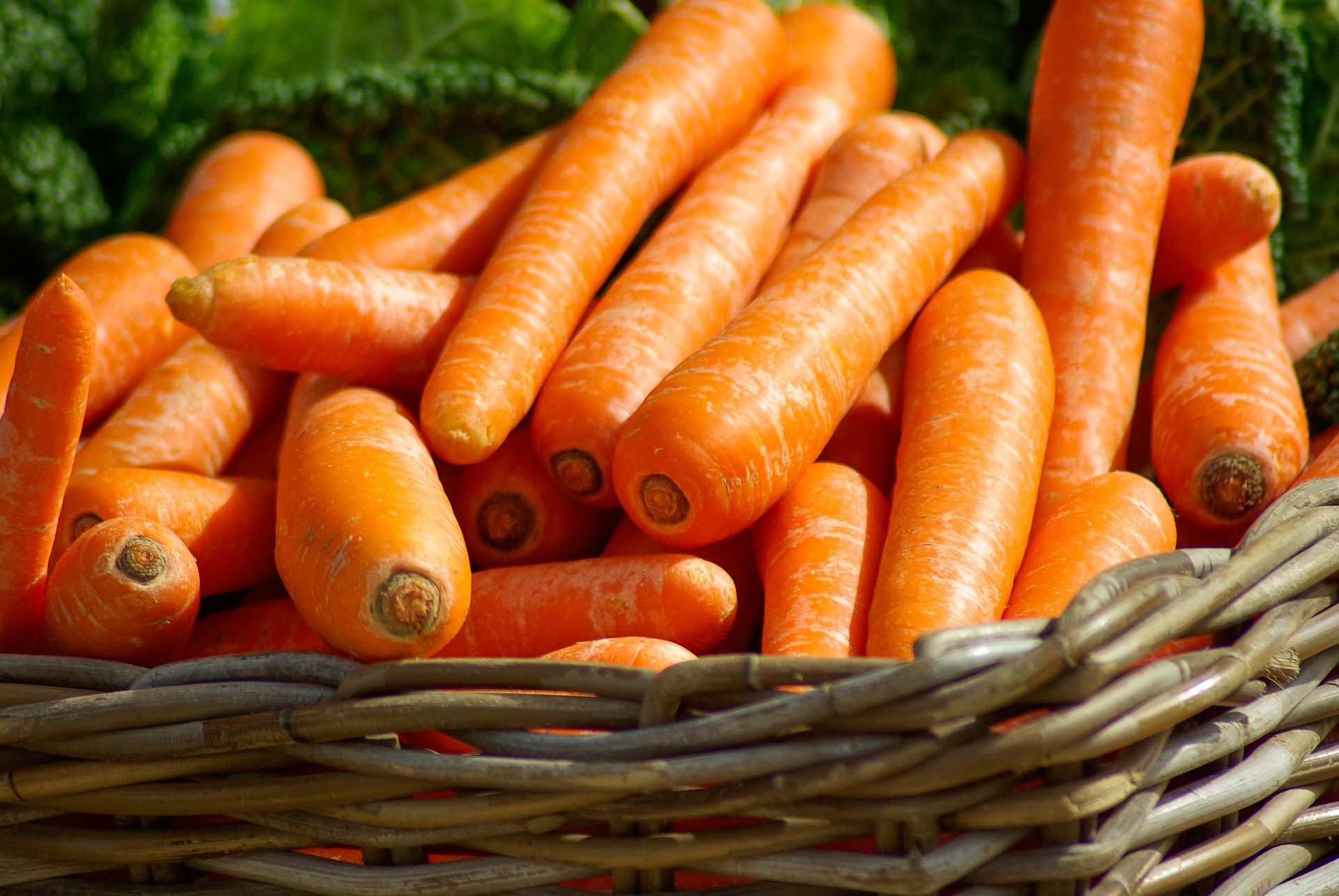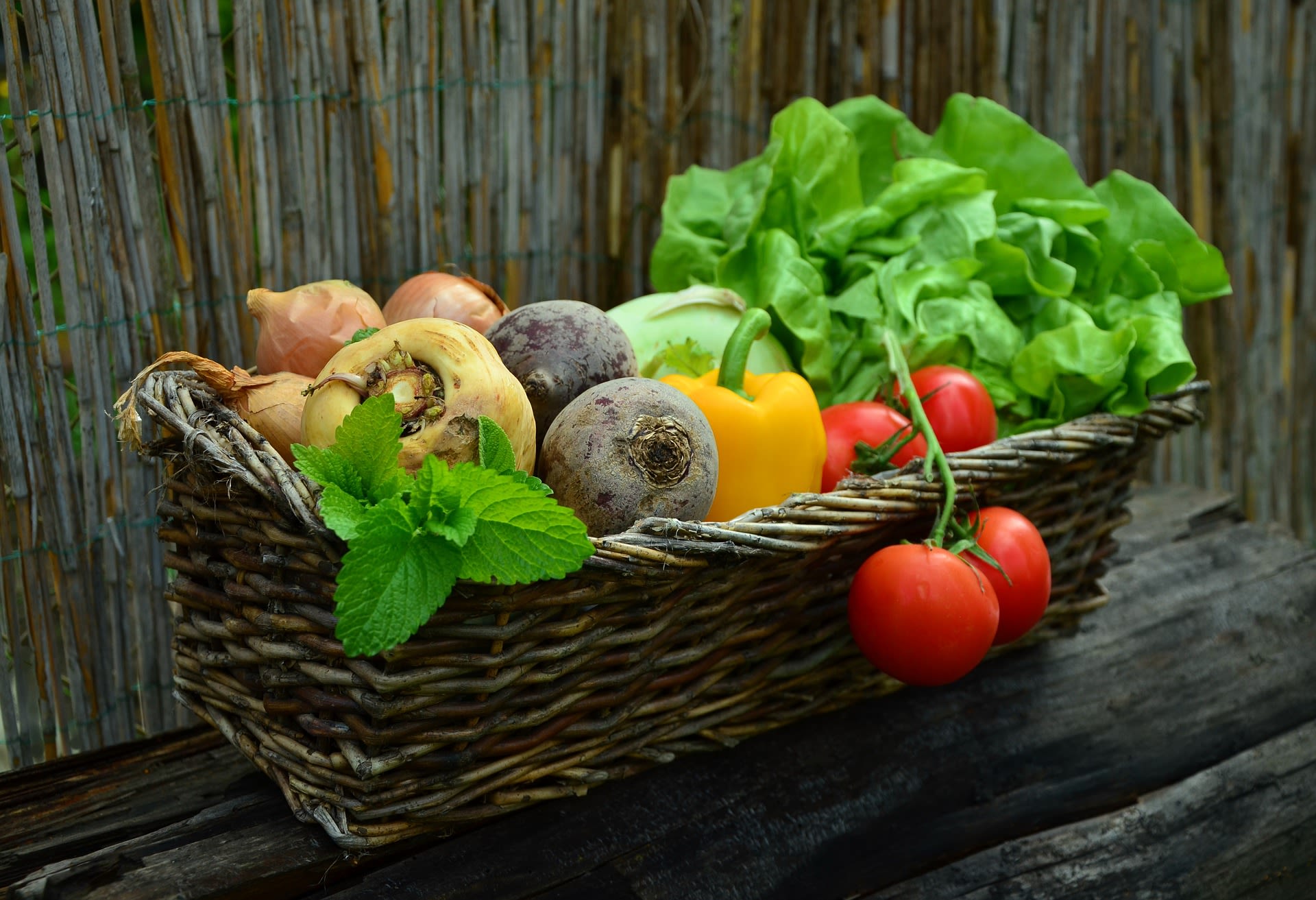 INVASIVE PLANTS AND ANIMALS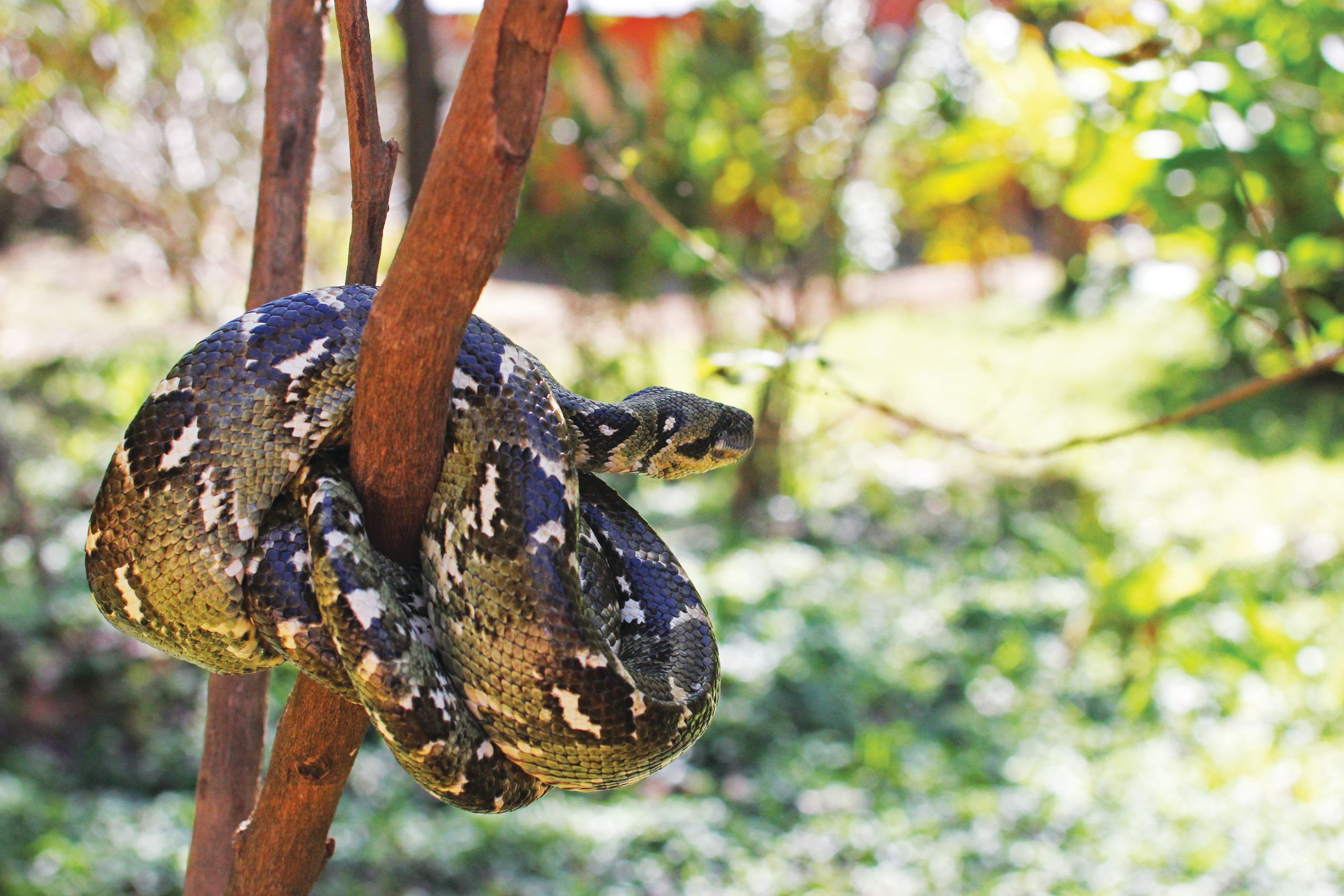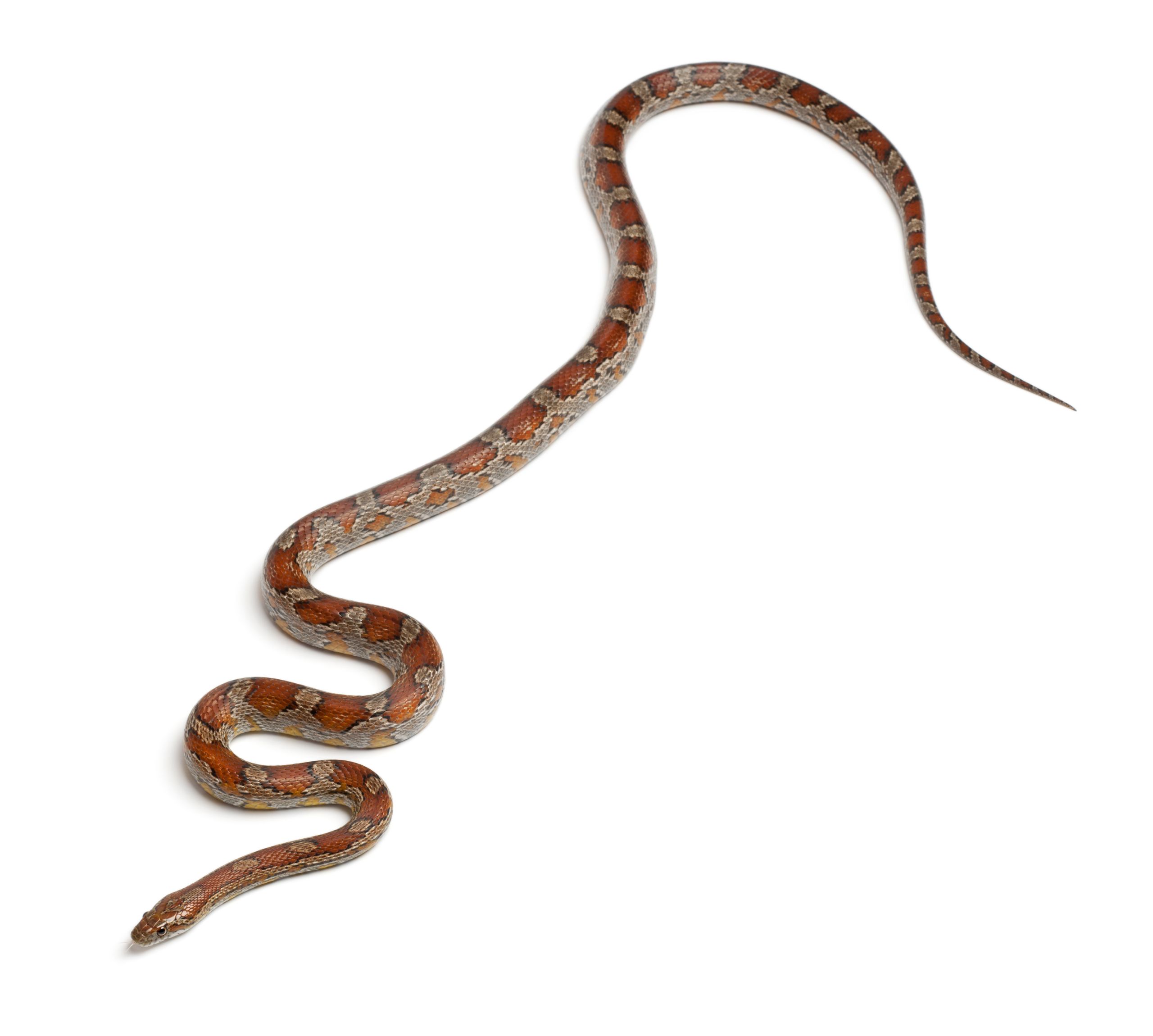 What's the problem with corn snakes?
The corn snake is native to America and is illegal to breed, sell or keep as a pet here in NSW.
But you might be wondering...Why are we so worried about them? They aren't venomous...they tend to be docile...what damage could they do?
Well take a look at this image of a corn snake being removed from a bird nesting box in Western Sydney in May this year. If corn snakes take hold in the Australian bush they would threaten many of our native birds and small mammal species, even pushing them to extinction! Non-native animals like corn snakes can also carry exotic diseases that affect our native animals, and some may pose a risk to human safety too.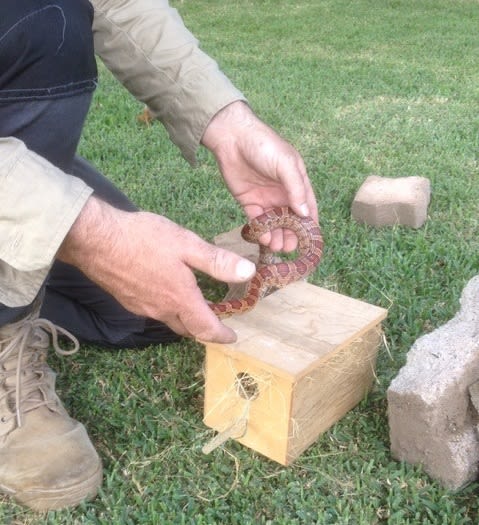 This particular corn snake preyed on the eggs, chicks and adult quail in a private aviary.
You can help us prevent corn snakes and other unusual non-native animals from becoming the next widespread pest by keeping your eyes peeled and letting us know if you see something unusual.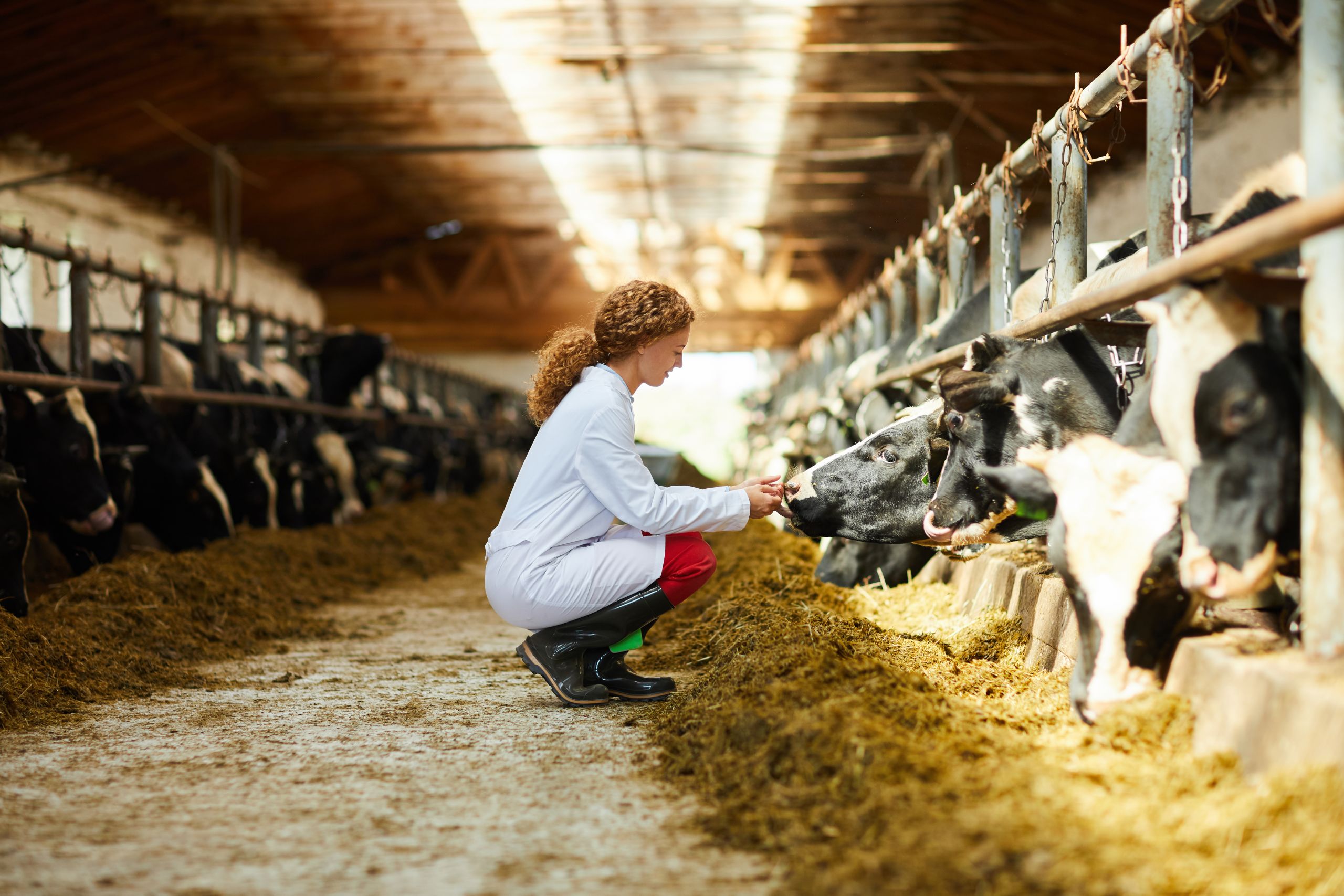 Salmonella Enteritidis in NSW
NSW Department of Primary Industries is working closely with NSW Health, egg producers and peak industry bodies to respond to the detection of Salmonella Enteritidis (SE) on a number of NSW poultry farms.
Salmonella is a bacteria commonly found in animals, including poultry. It is serious because it can pass through food and make people sick with gastroenteritis (gastro).
Since May, we have identified 11 impacted properties in NSW. These are all related to each other and the disease is likely to have spread by people, eggs or equipment moving between them. 
We are working hard with industry to limit the spread of SE and protect the health of egg consumers. We have introduced movement restrictions, farm depopulation, decontamination and improvements to biosecurity.
What can I do?
Everyone can play their part in helping manage and minimise the spread of this disease, even if you only have a small number of chickens.
SE spreads easily from infected flocks to grading floors and other properties via people and their clothing, insects, rodents and equipment. It can travel long distances and survives without having contact with a chicken or other host animal for up to two years.
There are steps you can take as a chicken owner. You need to:
Control mice, rats and insects, as they can spread the disease
Keep your chicken coop and the area where you keep your chickens clean and tidy, and make sure rats, mice and insects can't access the feed as this will attract them to your property
Make sure you wash your hands and check your footwear and clothing is clean before and after working with your chickens. Make sure visitors follow the same steps, especially if they are in contact with other chickens.
Obtain your chickens from a reputable supplier that vaccinates them against poultry diseases
For more information, visit the NSW DPI website or the Eggs Australia website.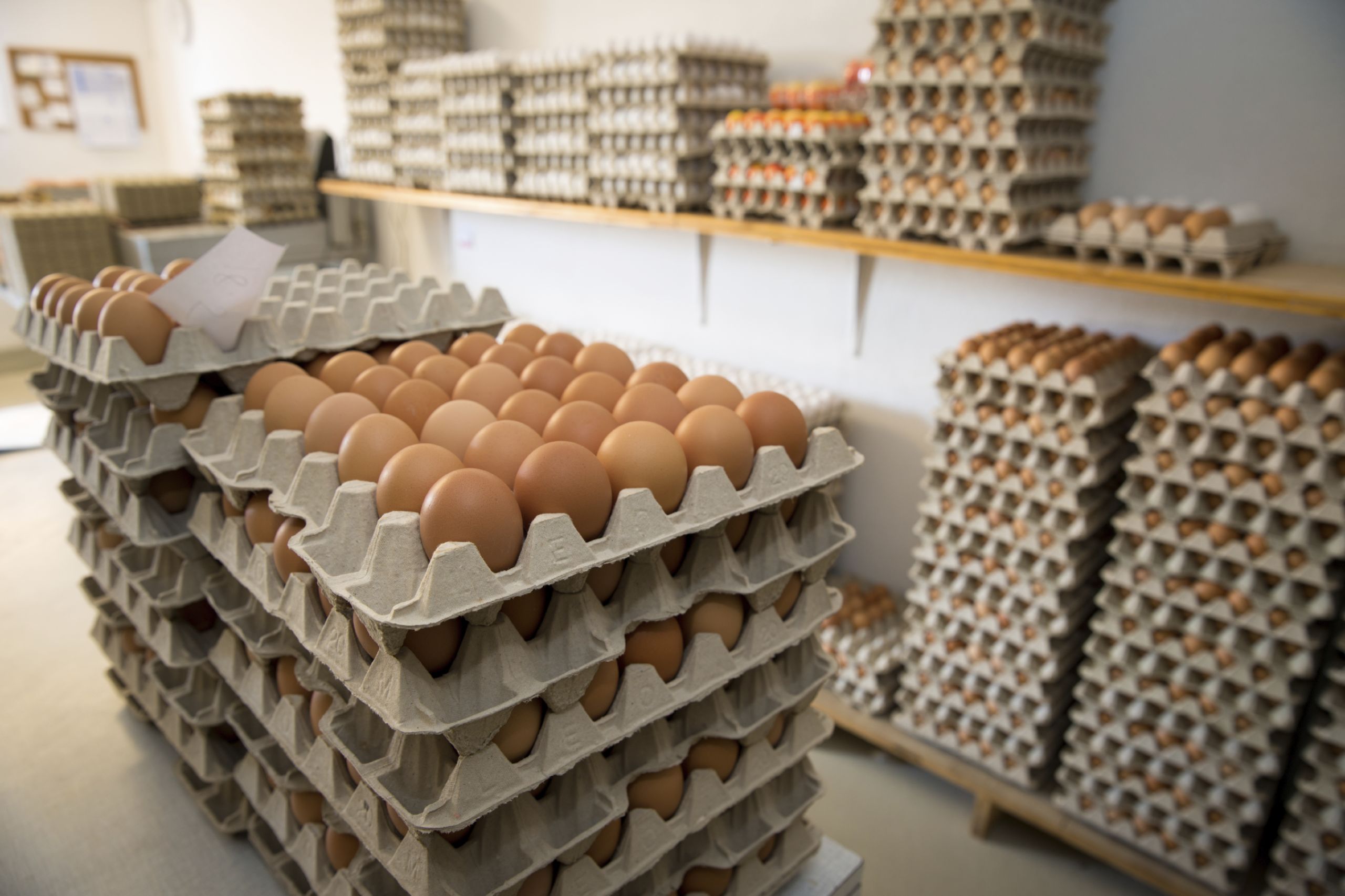 Botulism in cattle
In early 2018, cattle owned by a NSW dairy producer were heavily impacted by botulism. As a result of this incident, NSW DPI is continuing to educate the community on the devastating effects that this usually fatal disease can cause.
Botulism is caused by the botulinum toxin produced by the bacterium Clostridium botulinum. The toxin is generally produced outside the animal and ingested in supplementary feed.
Outbreaks are most likely to occur in intensively fed beef and dairy cattle:
Forage botulism - the feed is contaminated with botulinum toxin that has been produced by the botulism bacteria growing in rotting vegetable material in the stored feed.
Carrion botulism - bacteria grown in the carcasses of animals eg. rodents, reptiles or birds with massive quantities of the toxin produced. Carrion incorporated with silage or hay then acts as a source of toxin. Large outbreaks have occurred when mixing wagons were used in preparing dairy rations and the toxin was evenly distributed throughout the mix.
Botulism can also occur when chicken litter containing chicken and rodent carcasses has been used as a fertiliser on pastures and not incorporated into the soil properly.
Typical signs of the disease are hindlimb weakness that can progress to paralysis, collapse and death. The higher the toxin dose, the more rapid the onset disease.
The risk of botulism can be reduced by only feeding high quality hay and silage. As the risk can never totally be eliminated, producers such as dairy farmers should consider vaccinating for botulism.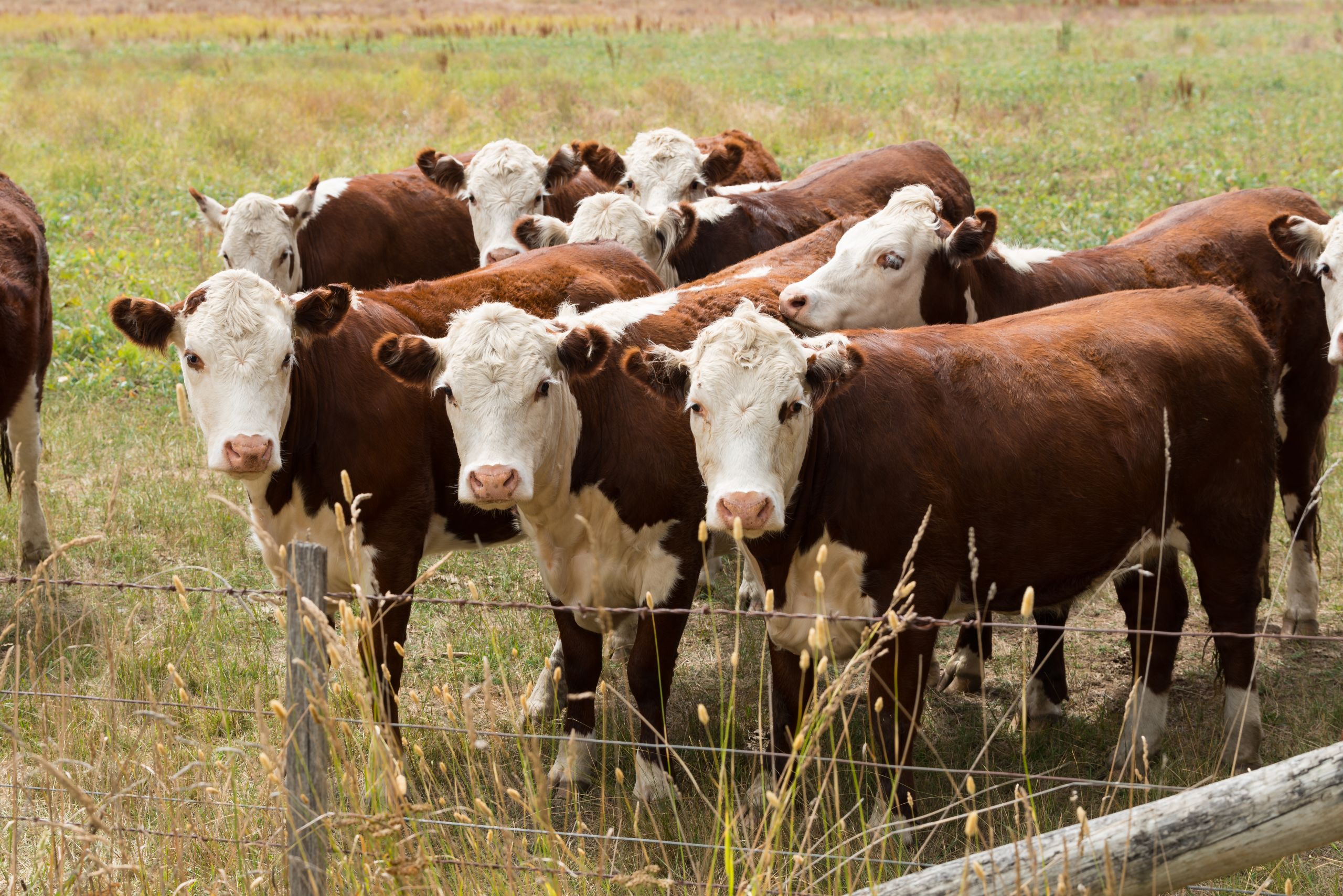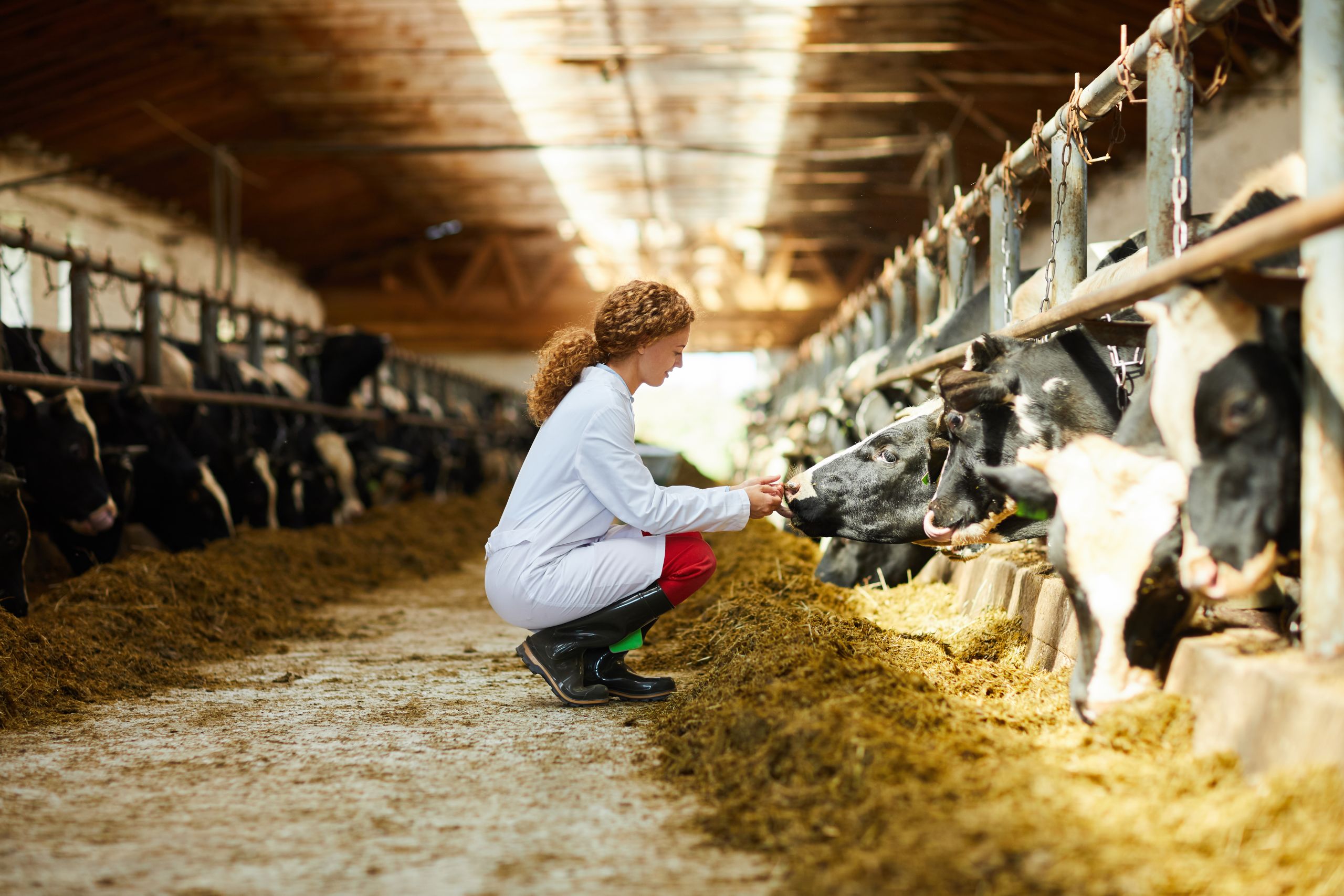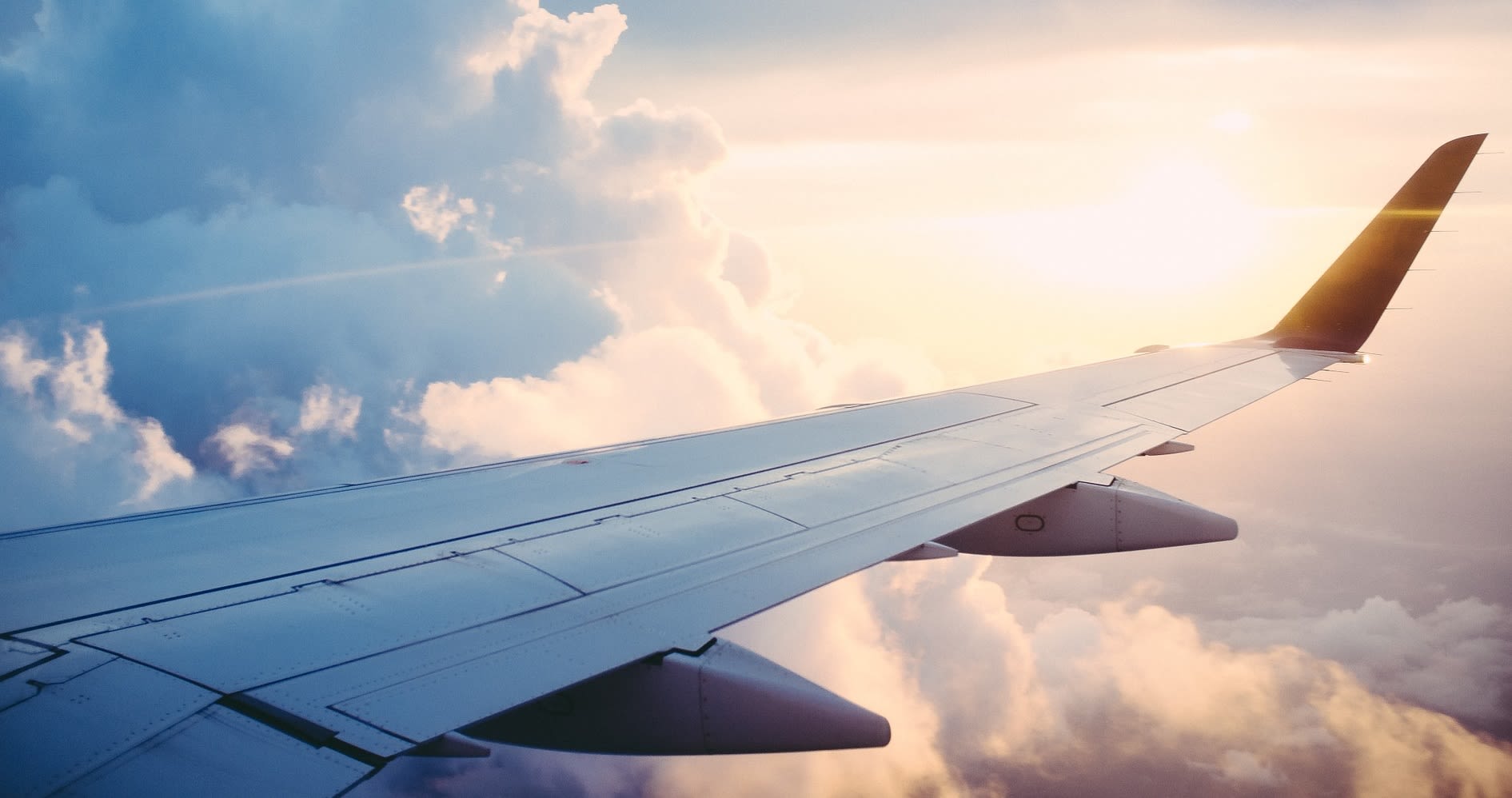 E-commerce in China, Sydney Information Day
Just under 40 participants attended International Engagement's first Sydney e-commerce in China information day. Attendees walked away with a greater understanding of the opportunities and complexities of the China e-commerce business model. Participants ranged from businesses considering entering the e-commerce market through to those who are currently exporting into China and are looking to diversify their business models.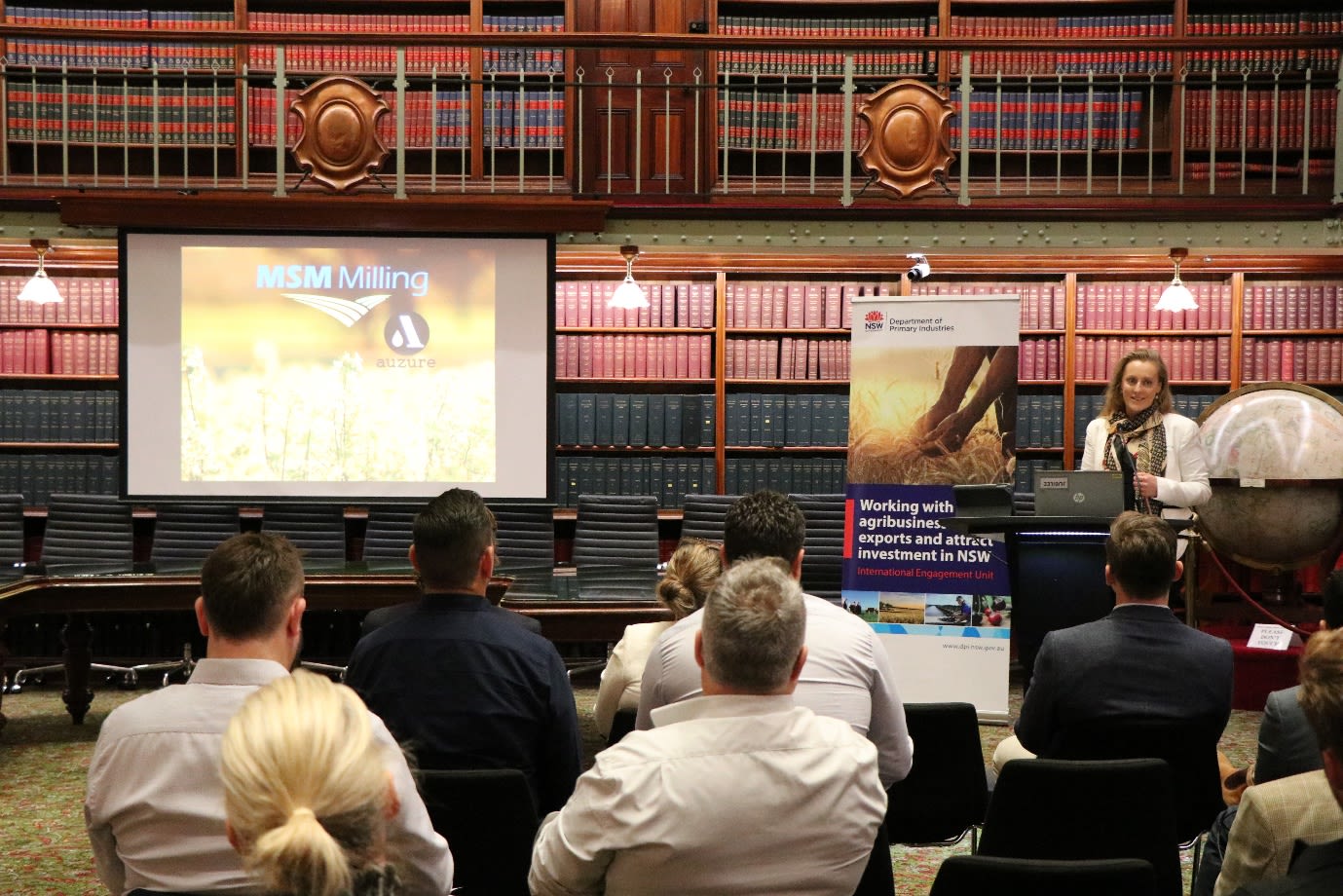 Genya Miller, Marketing and Brand Manager at MSM Milling presented her story of establishing and launching their Auzure canola oil brand into China's cross-border e-commerce market. Ms Miller highlighted the importance of establishing a domestic brand first so Chinese consumers could be sure they were getting the same high quality product as Australian consumers. In the last two years the company has grown their exports from one trial shipment to monthly container shipments.
Alibaba's Regional Director of Australia and New Zealand, John O'Loghlen, emphasised that Australia is Alibaba's third biggest seller on Double eleven. Double eleven is Alibaba's selling frenzy held annually on 11 November. In 2018, in a 24 hour period, gross merchandise value of sales was over US$30.8 billion.
Jack Lu, Austrade's Senior E-commerce Advisor, gave an overview of China's e-commerce ecosystem and highlighted cross-border retail growth. This market has grown from $28.2 billion in 2014 to $115.47 billion in 2018. Major sales platforms include Taoboa.com, Tmall.com, Tmall Global, JD.com, VIP com, Kaola.com and WeChat. Jack gave an outline of common marketing tactics in China, the most successful promotions being those featuring internet celebrities and key opinion leaders along with short video/live streaming. A major tip to the group was to 'plan your strategy' and protect your IP.
Register your interest for future missions by emailing
e-commerce@dpi.nsw.gov.au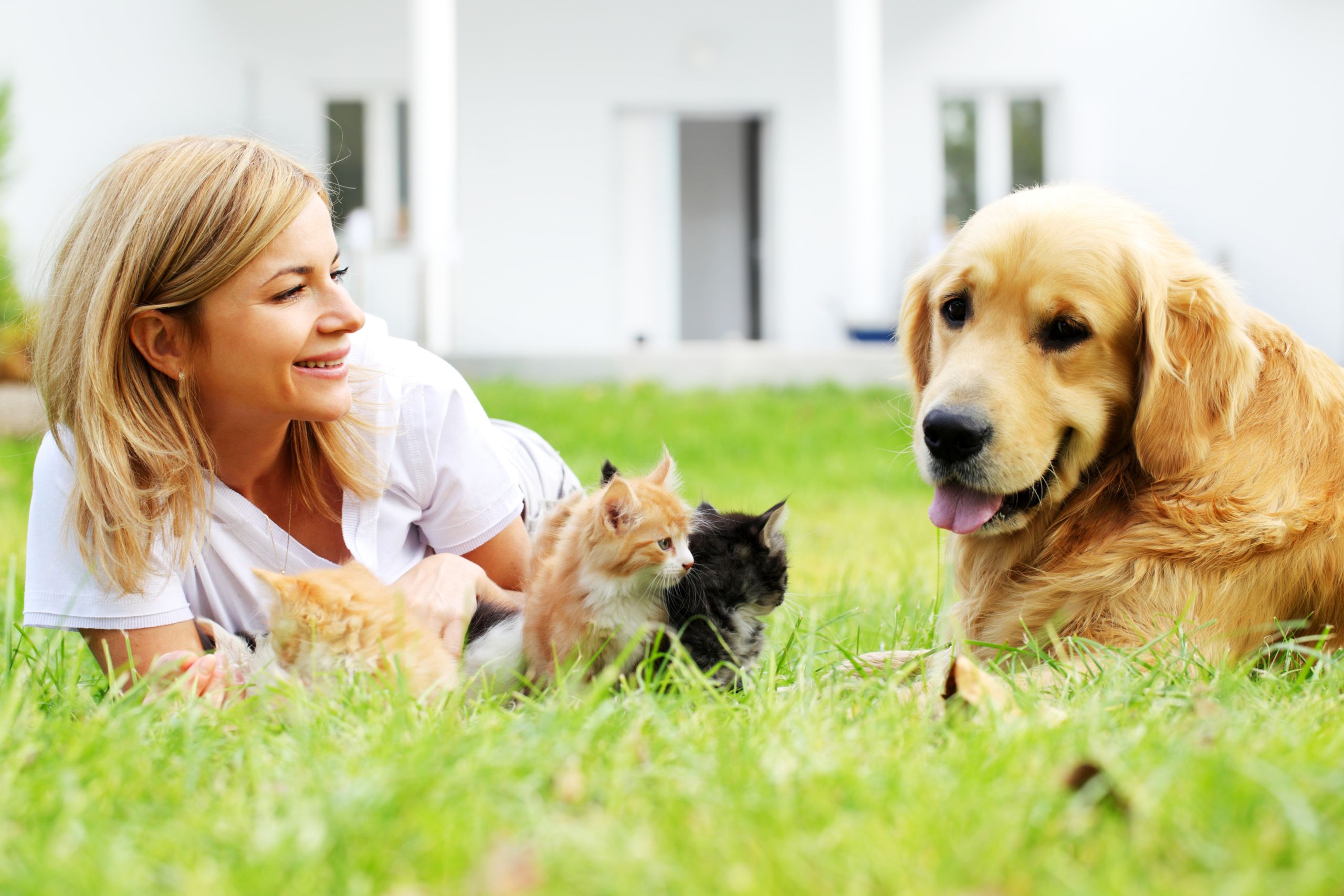 Selling or giving away a cat or dog? The rules are changing
Pets play a central role in family life in NSW for many people, and ensuring the welfare of our cats and dogs is a key part of our responsibility as pet owners.
From 1 July 2019, people advertising kittens, cats, puppies or dogs for sale or to give away in NSW will need to include an identification number in advertisements.
The identification number can be either:
A microchip number
A breeder identification number, OR
A rehoming organisation number
Some working dogs are not required to be microchipped under the Companion Animals Act 1998, and therefore advertisements to sell or give away these dogs do not need to include an identifying number.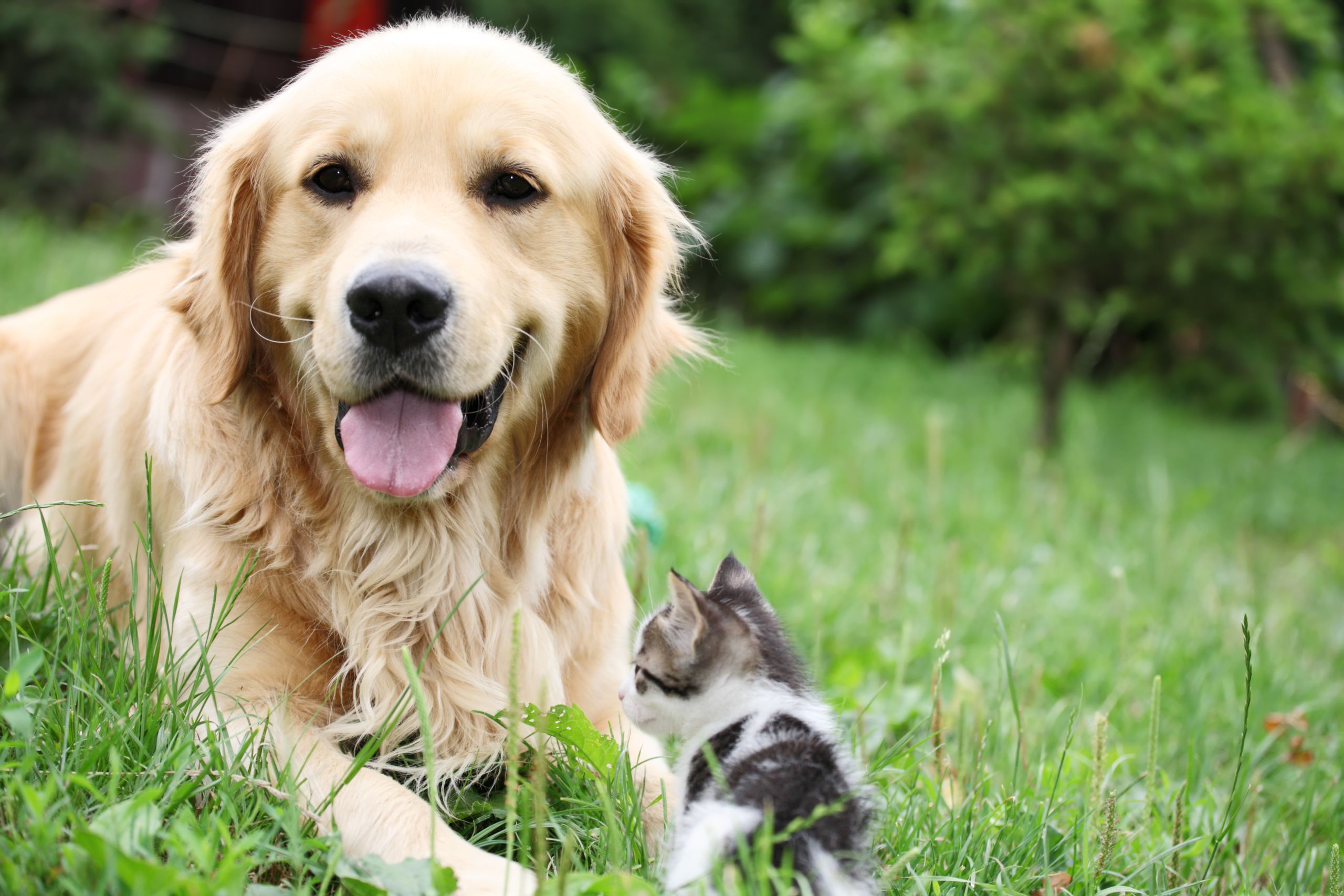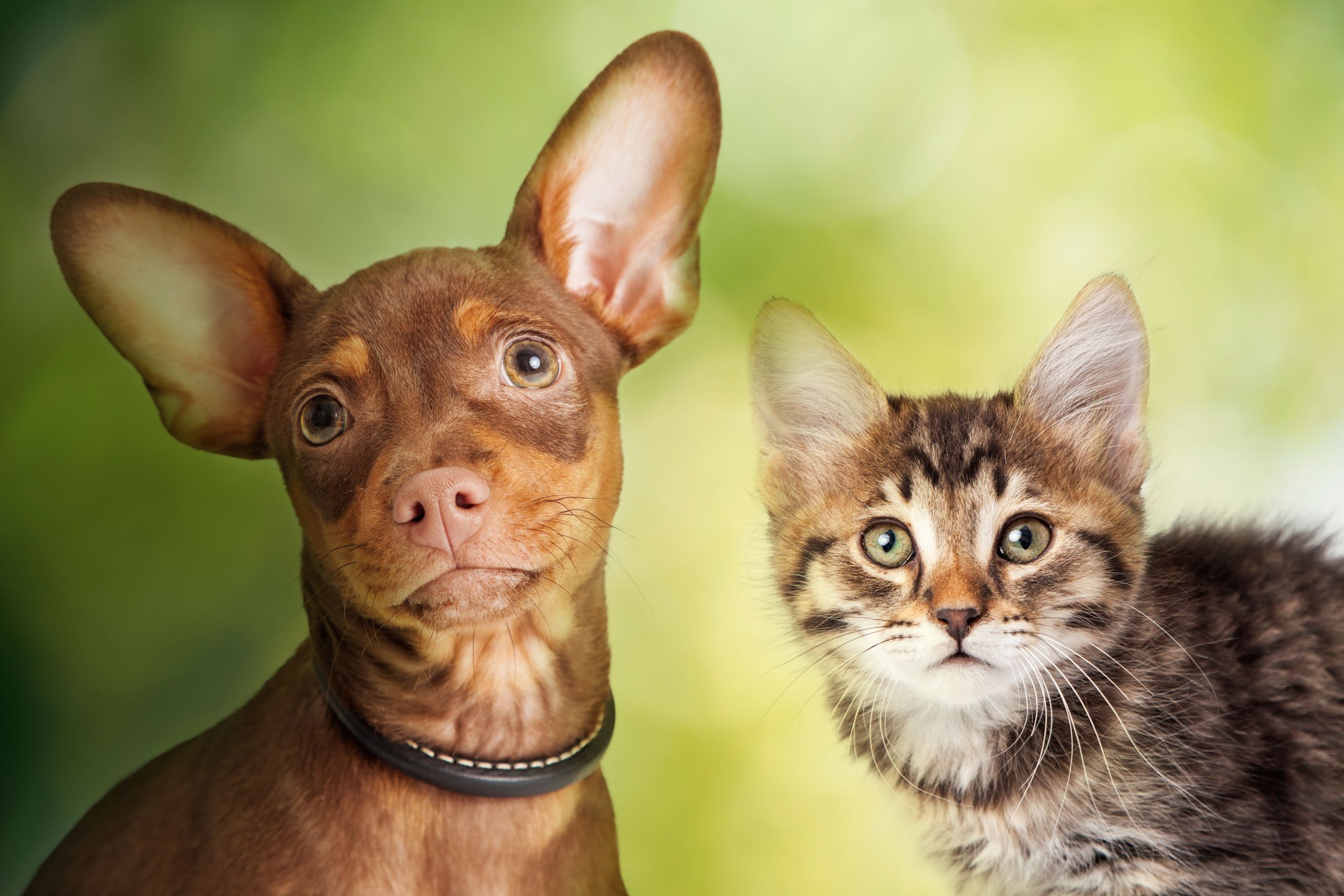 Have your say
Current opportunities for you to share your knowledge and insights: